Donald Trump has been out-maneuvered by Ted Cruz in the Republican delegate selection process, and he has been complaining loudly. Cruz simply does a better job of driving that establishment, GOP elephant. I almost drew this as an elephant character, but I thought the GOP corporate logo made a better point here.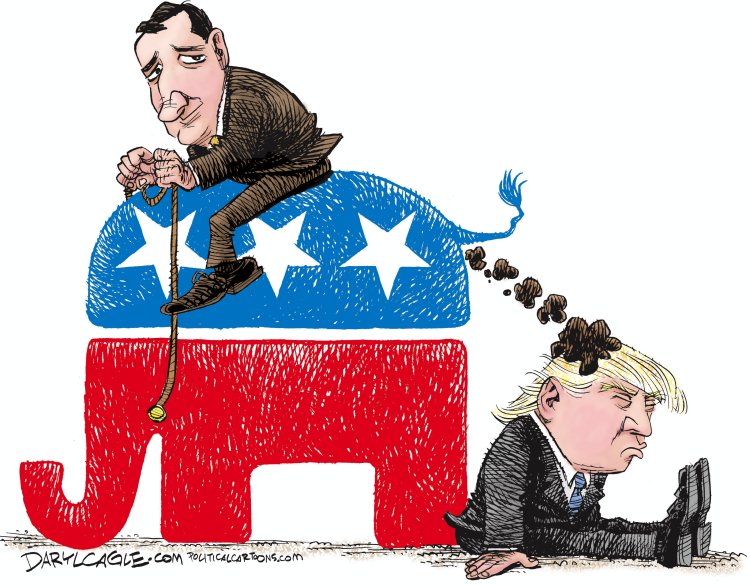 Editors don't like cartoons that show poo poo, but sometime poo poo is just what a cartoon needs. (Sorry, editors.) Check out the video below to see me drawing this one in real time.
Here you can watch me coloring the cartoon!