Oil prices dropped below $60/barrel this week, to the delight of American drivers and the dismay of ugly, oil-producing countries around the world. I thought of drawing a group scene with even more despots from nasty countries, like Libya, Iraq, Saudi Arabia and the list – trouble is, there are too many of them, and they don't have good, recognizable characters for the barrel of oil to bash.
So, I did three versions of this cartoon, Iran, Russia and Venezuela, which each have fascinating, and from an American point of view, encouraging stories of economic collapse with the drop in oil prices. Newspapers can pair these with Op-Ed pieces on each country's interesting travails.
I tried combining these, but that was confusing. Simple is good. Here's Vladimir Putin …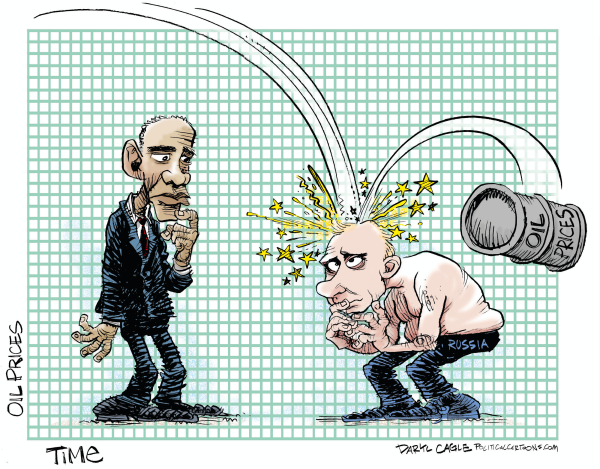 I love drawing Putin – he's so creepy. Next is Venezuela and their president, Nicolas Maduro.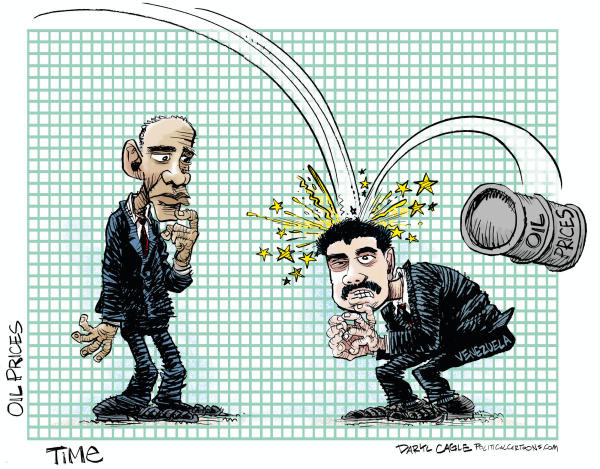 This is the first time I've drawn Maduro. I like his low forehead and widows peak. The last version is Iran's Supreme Leader, Ayatollah Ali Khamenei, who is a delight to draw, but like Maduro, he requires a label because people don't know what he looks like.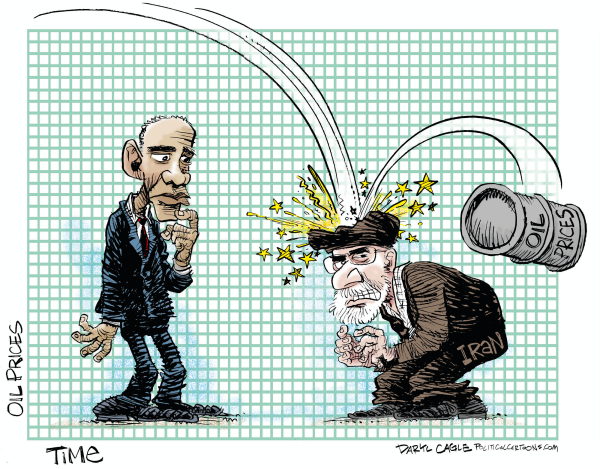 Iran's Supreme Leader makes me laugh. He also likes to throw Iranian cartoonists into jail, and my web sites are blocked in Iran – still, the Supreme Leader makes me laugh. Just the fact that he wants to call himself "Supreme Leader" is funny.