Wall Street types are holding their breath, eagerly awaiting a new pronouncement from the Federal Reserve Bank's meeting that's going on now. Those Wall Street "bulls" are  looking for the word, "patience" in a Fed statement, as a clue to whether interest rates will go up, or stay low longer.
Janet Yellen is a rather dull character, but she is delightfully easy to draw. I wash more readers could recognize her so that I wouldn't have to put a label on her expressive torso. I always feel like I've somehow failed in a cartoon when I have to use labels, even when I have a caricature right and the character should be recognizable. Here's the cartoon in black and white line art, which most readers will see in the newspaper.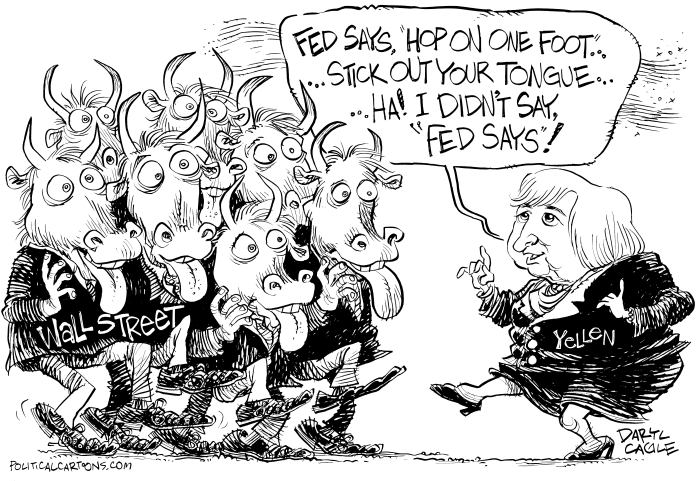 …and here it is in color, which most people prefer. Notice that the Wall Street bulls are all brown, St. Just style cattle, ready to slaughter for their delicious beef.