Donald Trump became the "presumptive Republican nominee" this week, to the surprise and dismay of many "establishment" Republicans. Every time the Donald talks about women he seems to dig a little deeper hold for himself.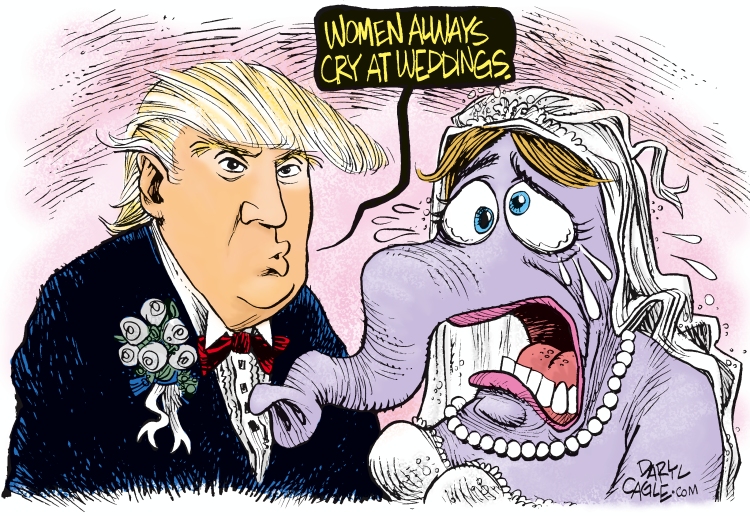 I've been getting comments from readers about Trump's flesh tones in my cartoons. People seem to think that I should make Trump much more orange. There seems to be a consensus among my readers that Trump wears protective goggles around his eyes as he gets a spray tan and that should be reflected in my flesh tones. I've decided to go along with the readers, who also complain that I don't make Trump's hair orange enough. Alright. OK. But I'm going to make the transition gradually, starting with this cartoon.
Want to see me draw this? Check out the YouTube video below.
See me color the cartoon in Photoshop in the next video. Twitch was failing when I was coloring, so I turned off the microphone and listened to the television, just like the good old days.