With so many Trump and Hillary cartoons, for so long, we've had a nice, refreshing break with the Mylan EpiPen pricing scandal. There have been a lot of these cartoons as the story is so outrageous, jacking the price of EpiPen from $100 to $600, screwing hundreds of thousands of people who suffer from severe allergies to common threats like peanuts and bee stings. The drug company, Mylan, raised the salary of their CEO by millions and, in response to criticism, introduced a new "generic" version of their EpiPen for "only" $300.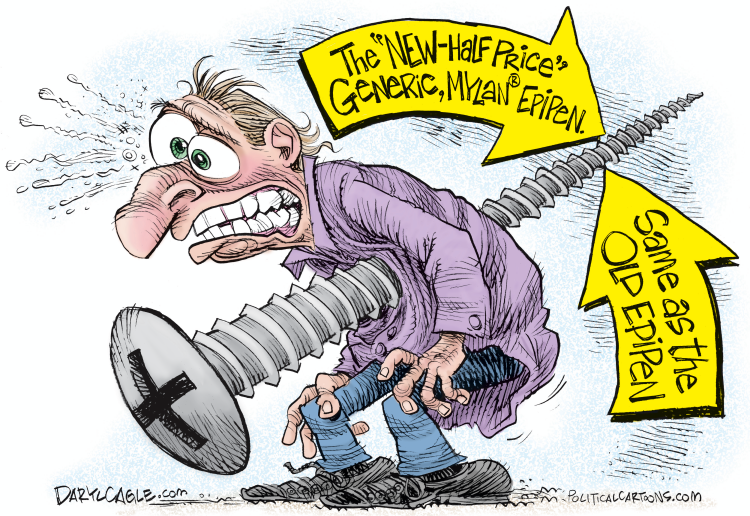 We have a great collection of EpiPen cartoons! Come take a look!
Watch me draw this cartoon in real time in the YouTube video below – and in the video below that, watch me color the cartoon in Adobe Photoshop on my Wacom Cintiq.
Here's the coloring …