I love those little lemmings who all commit mass-suicide by leaping off of cliffs in the Arctic. The lemmings metaphor is a standard for editorial cartoonists and I've drawn them a few times myself. Here is today's cartoon with the Republican elephants running off of the TrumpCare cliff.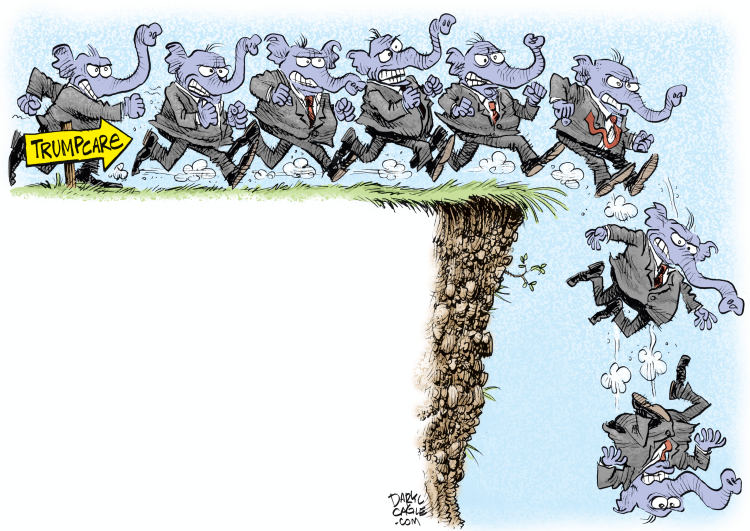 Gotta love those lemmings. Here's one I drew for the "Arab Spring" revolution in Egypt …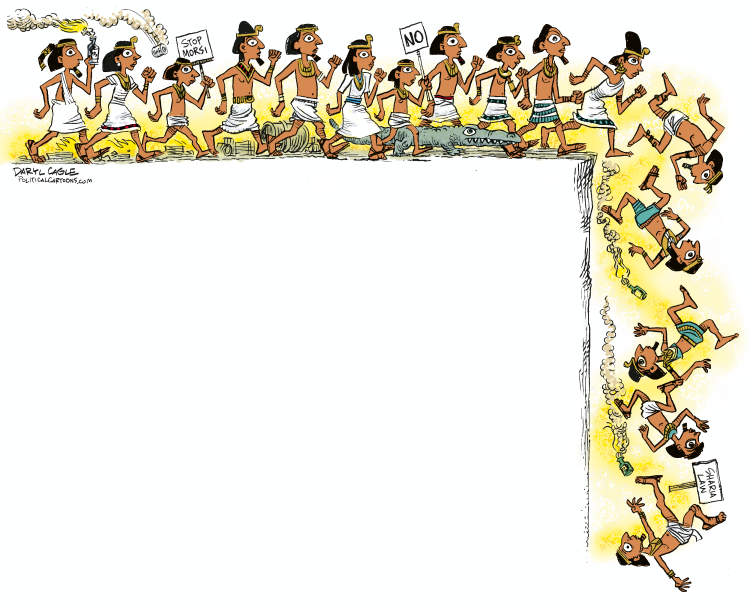 Seven years ago when congress was debating ObamaCare, I drew this Democrat lemmings cartoon …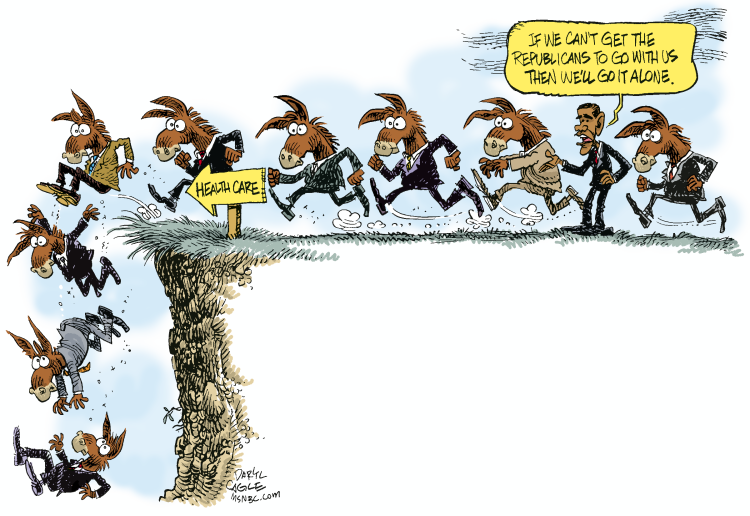 This is one of my most popular and most plagiarized cartoons, about graduate lemmings and unemployment …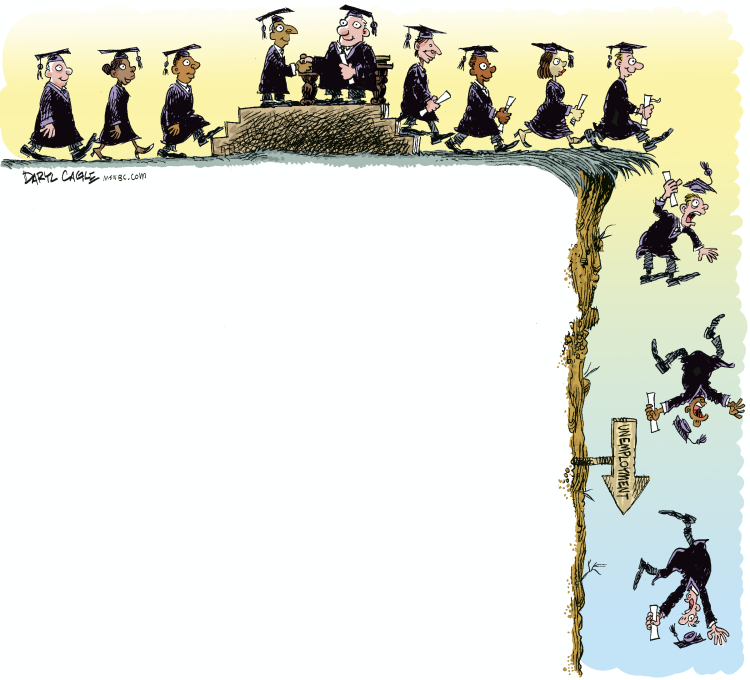 I drew these lemmings in 2007 when we had the mortgage and housing collapse …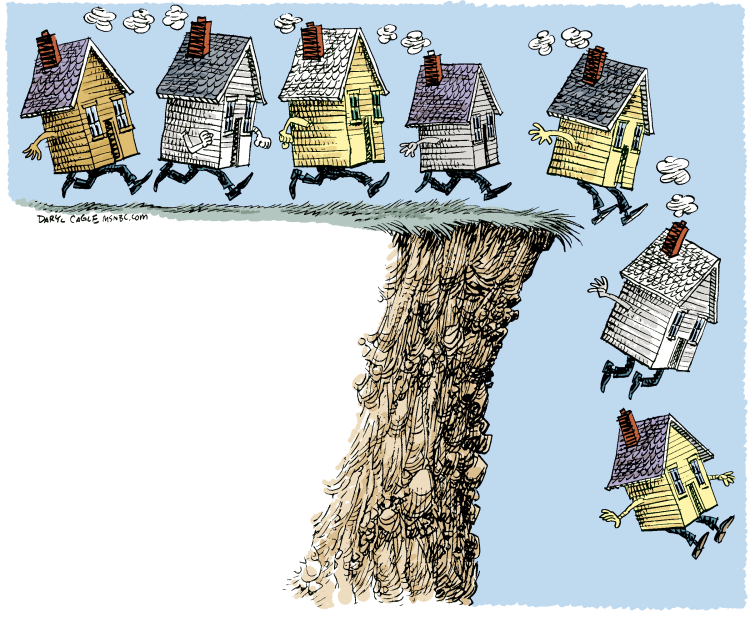 I'm sure I'll be drawing plenty more lemmings during the Trump administration. Want to see me draw the new TrumpCare lemmings cartoon in real time? Watch the video below. You can watch it at 1.5 speed which makes it 150% more interesting!
And here is the video of my coloring the GOP lemmings cartoon in Photoshop on my Wacom Cintiq …