This Trump/Cruz cartoon shows the poor Statue of Liberty reacting to the rhetoric. I hesitate every time I draw Liberty now. The Onion has made Lady Liberty into a symbol of third-rate editorial cartooning, always appearing with a tear in her eye. There's some truth in that.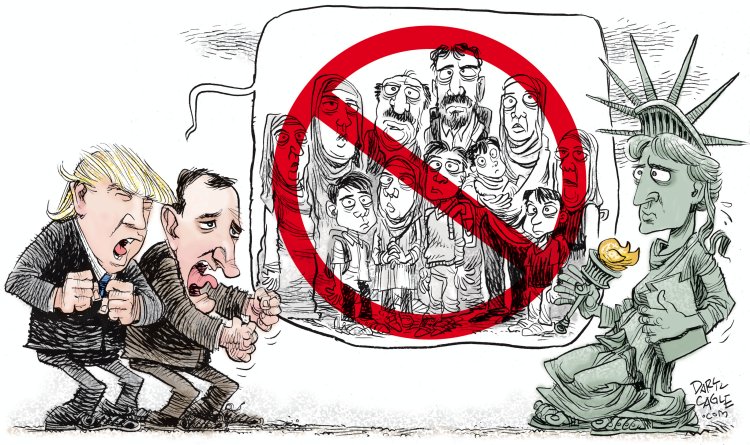 This cartoon is an update of the oldie below, where I had a Republican elephant at the left. This one needed an update!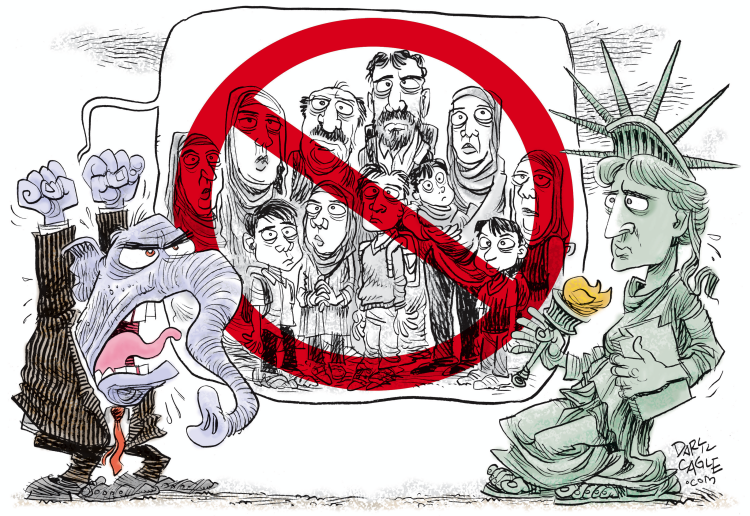 Watch me draw this one in real time in the video below!