Here are Trump and Hillary playing swing-state Twister. I thought this would be a good one to send out the day before the first, big presidential debate.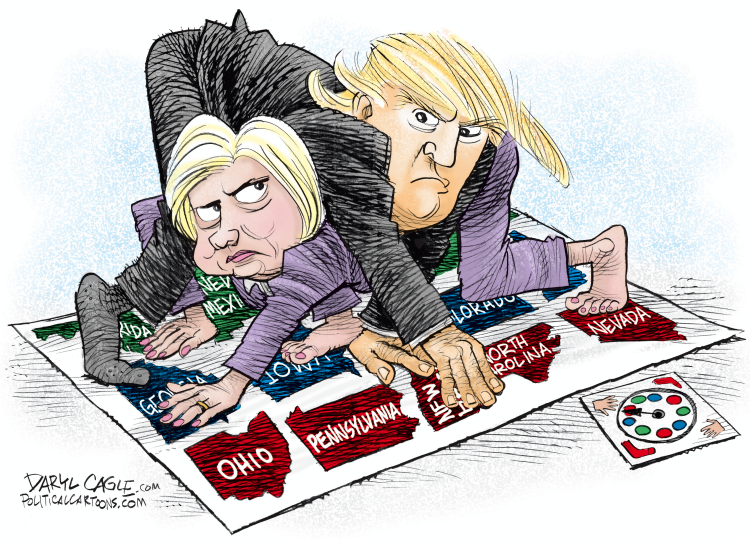 Yes, i left out the yellow row on the Twister board – it was getting too complex.
This cartoon is a reworking of another Twister cartoon that I drew back in 2008 with Obama and Romney. It is interesting that the sing states were also the story in 2008, and the states haven't changes much, except that now we add Pennsylvania and Georgia to the mix. When I drew the older cartoon I was thinking of both candidates being skinny – now both candidates are thick, and I had to rethink how I drew it – but I think the metaphor is still good. I have Hillary and Trump glaring at each other, where in 2008 Obama and Romnay seen oblivious to each other.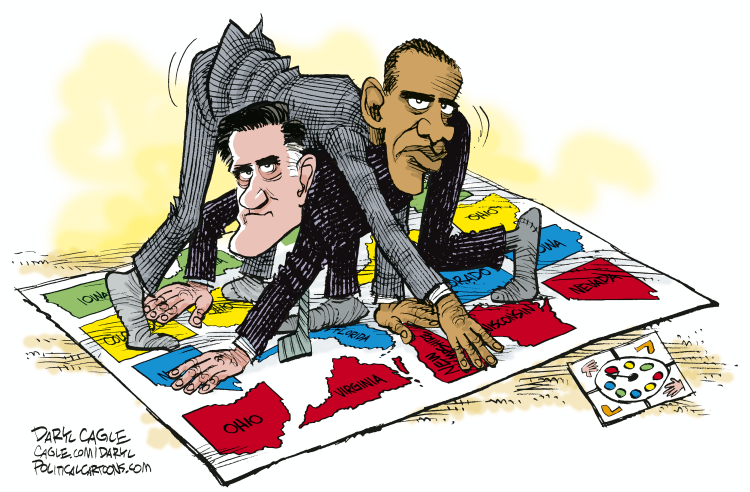 Oh! I didn't forget the yellow row in 2008.
Watch me draw this one in real time in the video below …
Watch me color the cartoon in Adobe Photoshop on my Wacom Cintiq in the next video …