Here's my new Tennessee flag, commemorating the legislature's top priority, a prospective special session to regulate transgender access to bathrooms.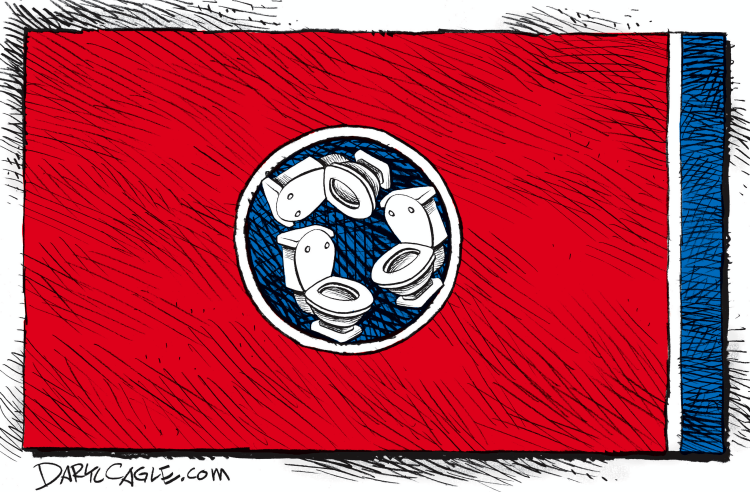 The Tennessee legislature is all in a lather to hold a special session to make a bathroom bill much like North Carolina's infamous bathroom bill. Read about it here in my local newspaper, the Tennessean.
What conservative Republicans have in common is an insatiable passion for regulating all things sexual. That's the Tennessee flag at the right. The story behind the flag is fascinating. In the 1800's Tennessee hired a graphic designer to make a new flag. The three stars in the center stand for Western, Middle and Eastern Tennessee. The stripe at the right means nothing – the designer just thought it made the flag look better. Gotta love history.