It looks like the extremists and moderates in the Republican party are breaking up.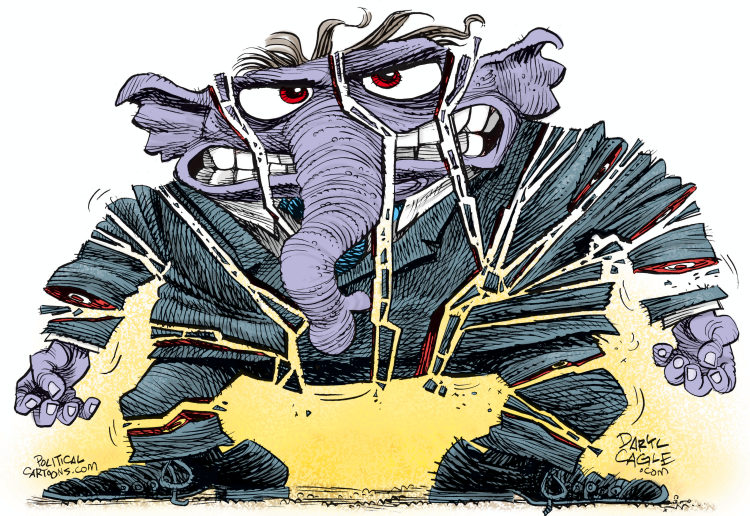 You can see me draw this one in real time in the video below – it starts at 1:13:19 (the first part is coloring the last cartoon).
Sorry, it looks like a chink at the beginning was lost in the transition from Twitch to YouTube. Here's part two, showing me color the cartoon in Photoshop.
This morning I saw the cartoon in my local newspaper, which is always fun. Notice how the suit and purple skin tone are much darker in print, and much more blue; I need to remember to allow for darkening and blue-ing in print.