The big election wins for Republicans gave us an elephant cartoon festival that continues today. Here is our great new collection of cartoons on the GOP sweep.
I posted three cartoons yesterday! The first one started out as I was thinking of the Republicans taking "a big bite of the apple" which didn't quite work, because it looked like the elephant was damaging and consuming the capitol, so I went with a Capitol ice cream cone and a big lick. (No, I didn't pay a lot of attention to the perspective on the Capitol – hey, this is a cartoon.)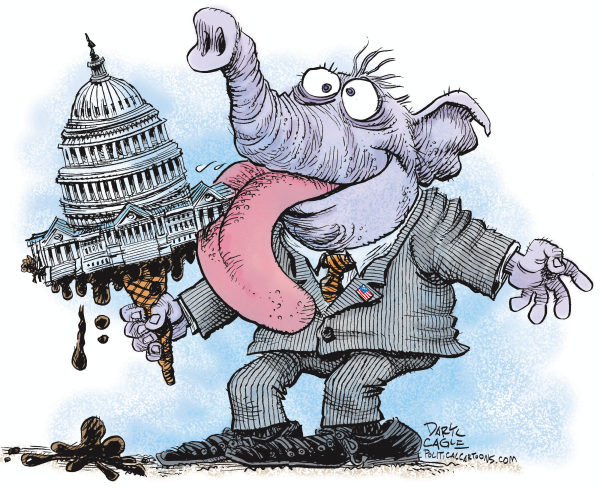 And here's the GOP having a nice day, while the Democrats are having a lousy day.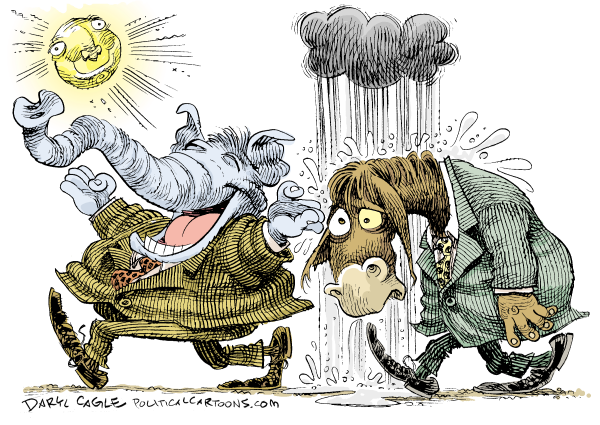 Here's the GOP win. They played a good game this time around.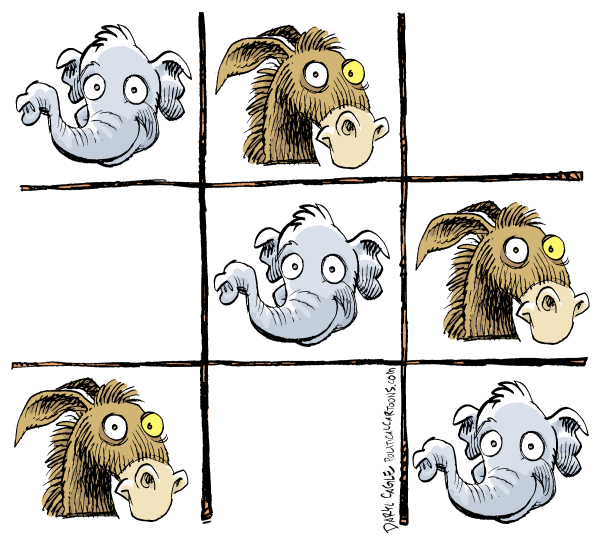 Tic-Tac-Toe cartoons are a favorite of mine; they show more than winners and losers, tic-tac-toe shows a strategy. I drew this one when it became clear that Obama was going to beat Mitt Romney.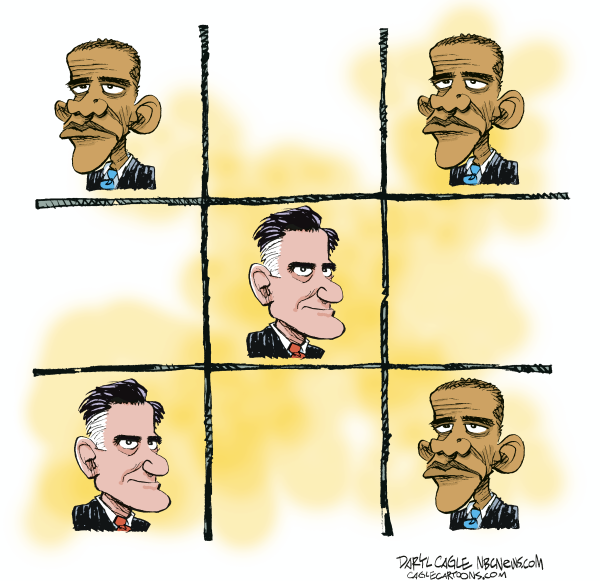 I drew this one four years earlier, when it was clear that Obama was going to beat McCain.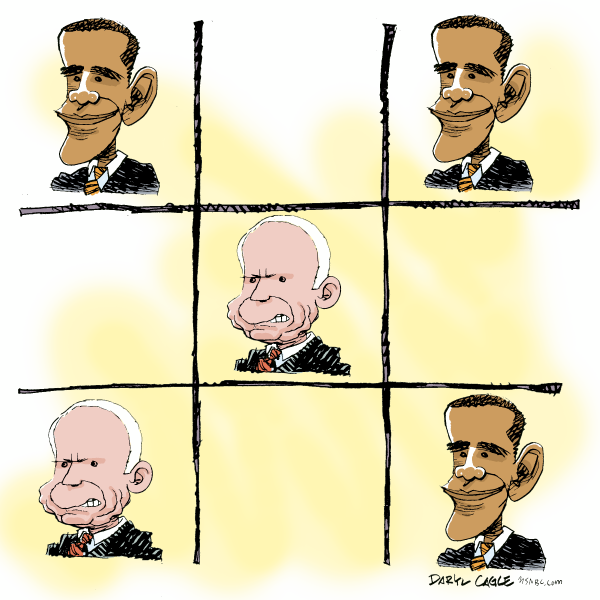 Tic-tac-toe isn't only good for elections. I drew this one a few years ago, when Saddam Hussein's regime fell.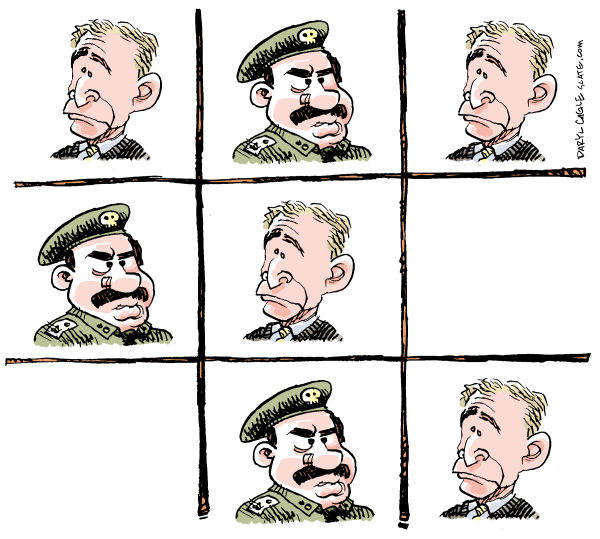 I regret that my early Iraq cartoons were not very sophisticated, and were much to supportive of the war. I've learned my lesson this time around and all the warmongering media and public support for going back into Iraq looks like the old rush to war winning over the public again … as illustrated in the tic-tac-toe-oldie below. Somehow it looks like there is more tic-tac-toe to come.