This is my cartoon about the Clinton and Bush dynasties. Note that Hillary is on the left and Jeb is on the right.
Hillary is a great character for cartoonists; I'm still getting comfortable with Jeb Bush, who really looks very little like George W. and his parents.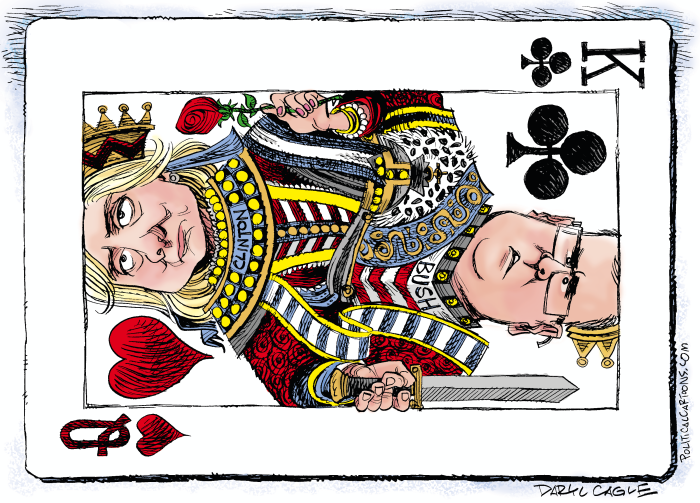 Playing cards are a metaphor staple among editorial cartoonists. Here's a nice oldie, from Taylor Jones, with Obama and McCain.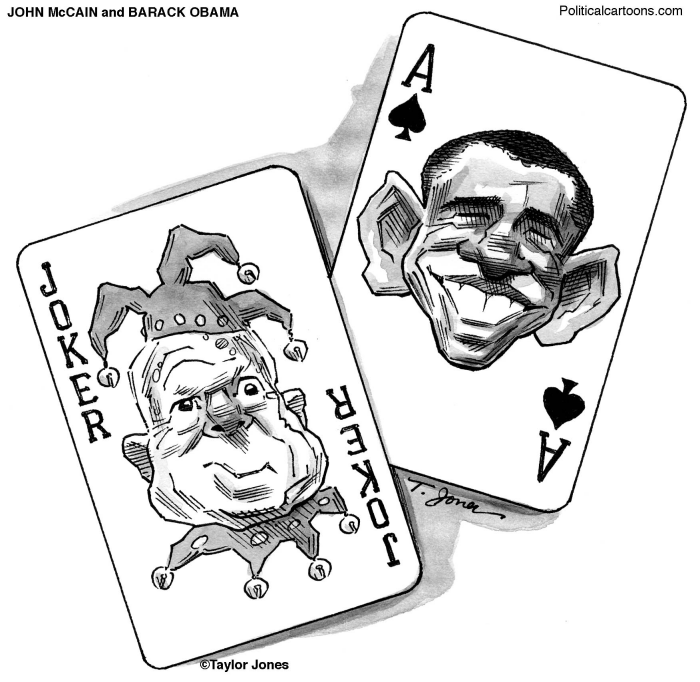 I got mail in response to my cartoon, from readers asking why both Hillary and Jeb were not Jokers. I suspect Taylor got some angry mail for calling Obama a "spade," I would have avoided that. Still, nice cartoon.
As I was writing this, I did a search on our CagleCartoons.com site for cards, and I came up with the lovely Boligan cartoon below. Clearly, Boligan has in mind that the fat, happy tourist is flying around the world, spreading the money around from his many credit cards.
Sometimes I look at a cartoon and think, if only he had done something different, that would have made for another great cartoon. With this one, I would have had a consumer Sysiphus, with too many credit cards flying too close to the sun, with his credit card wings melting, falling apart. Maybe I'll do that, with a "thank you" to Boligan.
Cards are great for cartoons, huh?