Florida Senator Marco Rubio announced that he is in the presidential race a couple of days ago. He'll be running against his old mentor, Jeb Bush, so, here is Marco as a doggie, biting Bush in the butt.
Maybe it's just me, but it seems that almost everyone running for president this time around is really easy to draw. A couple are duds, Scott Walker and Martin O'Malley have lousy faces, but hopefully I won't need to draw them.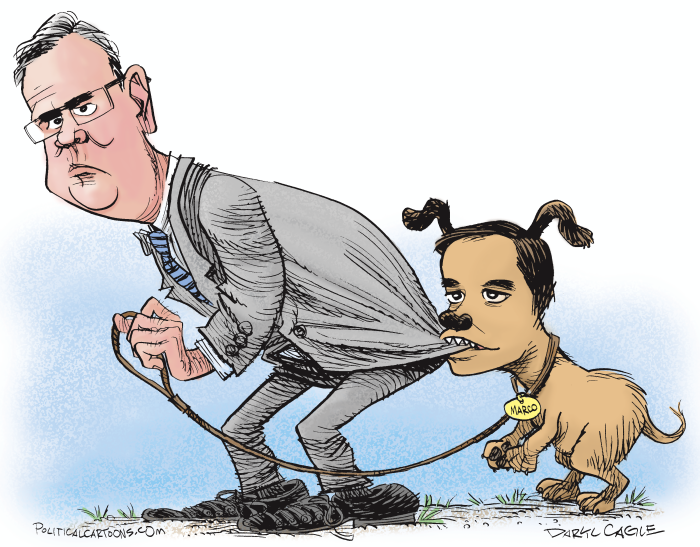 I like the line art better, and I send it out to newspapers as the black and white version, but I've notices that papers are more often printing a grayscale version of the color cartoon. Frustrating. Editors like the tone and color, even though simple lines are more elegant.