The stock market continued its dive this week. My last cartoon showed the impending doom of the falling Chinese economy, now the falling oil prices are blamed for the latest stock market dump.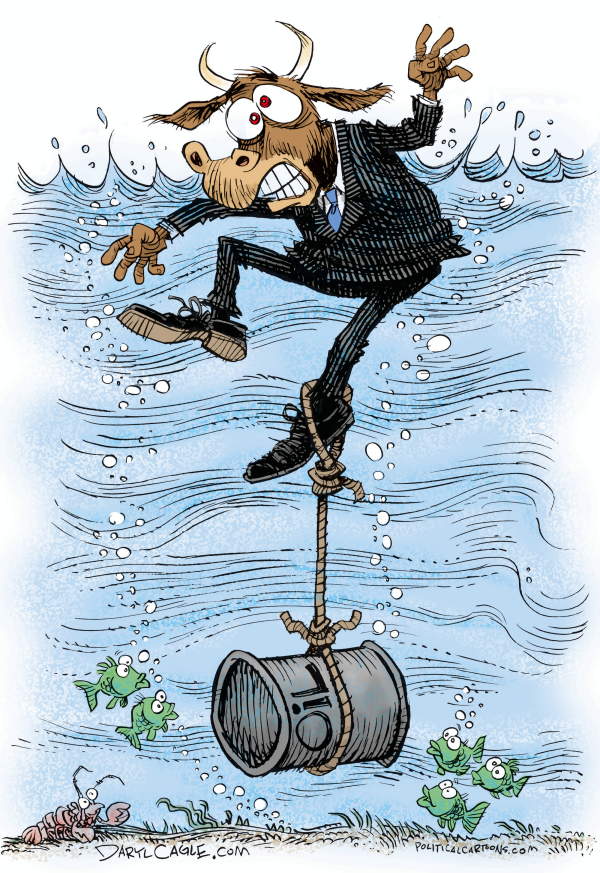 I drew this one as a live stream on YouTube and Twitch – want to watch me draw it in real time? Here it is on YouTube …
I'm often asked to show how I color my cartoons, so I did a live stream of coloring this one. Want to watch?  Here it is!