I enjoyed drawing this Flint Michigan cartoon on Twitch. Take a look at the video below where I explain about the cartoon and answer plenty of questions.
Who is to blame? The Republican, Rick Snyder administration in Michigan wants to shift the blame to the EPA and Obama administration, and it looks like the EPA fell plenty short on this one, but I lay the blame on the Michigan governor and the lousy, unelected administrator he appointed to make all of the bad decisions in Flint.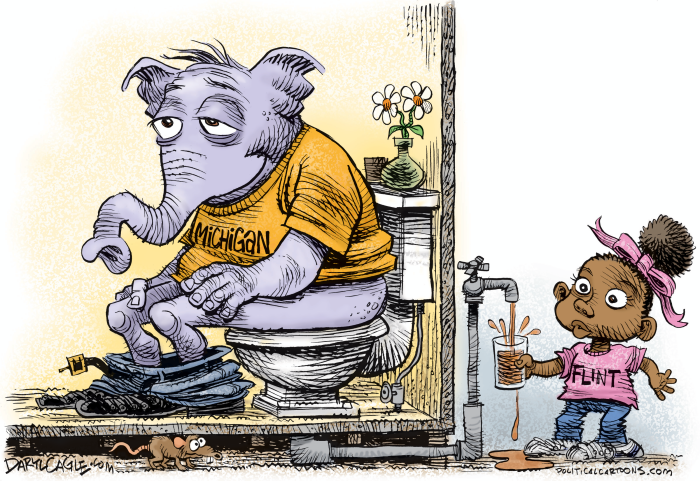 Sit back and spend the afternoon watching me draw this in real time in the videos below!
And here's part two …