We get complaints from readers because we don't post pro-Trump cartoons. We don't post pro-Hillary cartoons either. We just don't get any pro-Trump and pro-Hillary cartoons. Cartoons in favor of something are lousy cartoons. Editorial cartooning is a negative art form.
That said, today I drew a PRO-Trump cartoon! It strikes me that the accusations about Trump University are no different than the accusations against hundreds of for-profit colleges – especially art colleges that accept any talentless applicants who will pay, even though they know the students won't be making livings as artists. Reputable institutions drive students into a lifetime of debt as  students often graduate with no marketable skills. I don't see Trump University as any worse than the rest.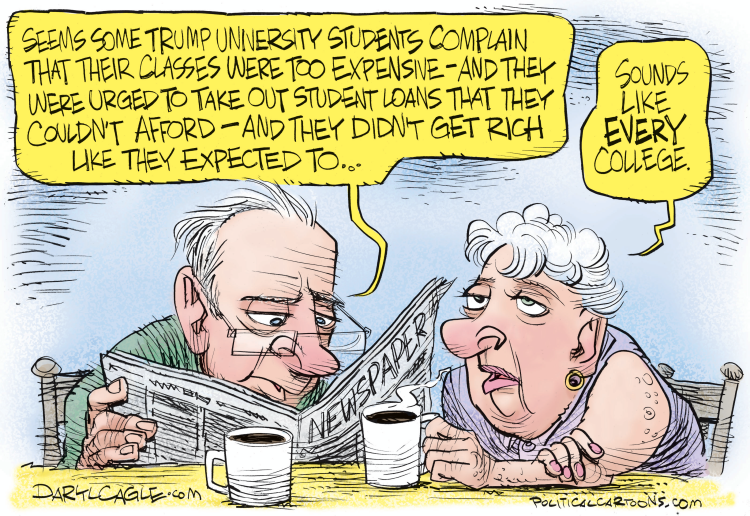 I'm sorry that it is so wordy! I'll be more terse next time. Watch me draw this one in the video below!
Watch me color the cartoon in the next video …