There is a great tradition of drawing politicians as doggies in political cartoons. Last night the new Republican VP nominee, Mike Pence, gave his acceptance speech at the GOP convention, and here is the cartoon I drew yesterday. 
See me draw this one in real time in the video below …
And see me color this one in Photoshop, in real time. I suggest you choose the option to watch these YouTube videos at double speed.
My brilliant cartoonist buddy. Taylor Jones, has been drawing some nice Pence doggies. Here are three I enjoyed!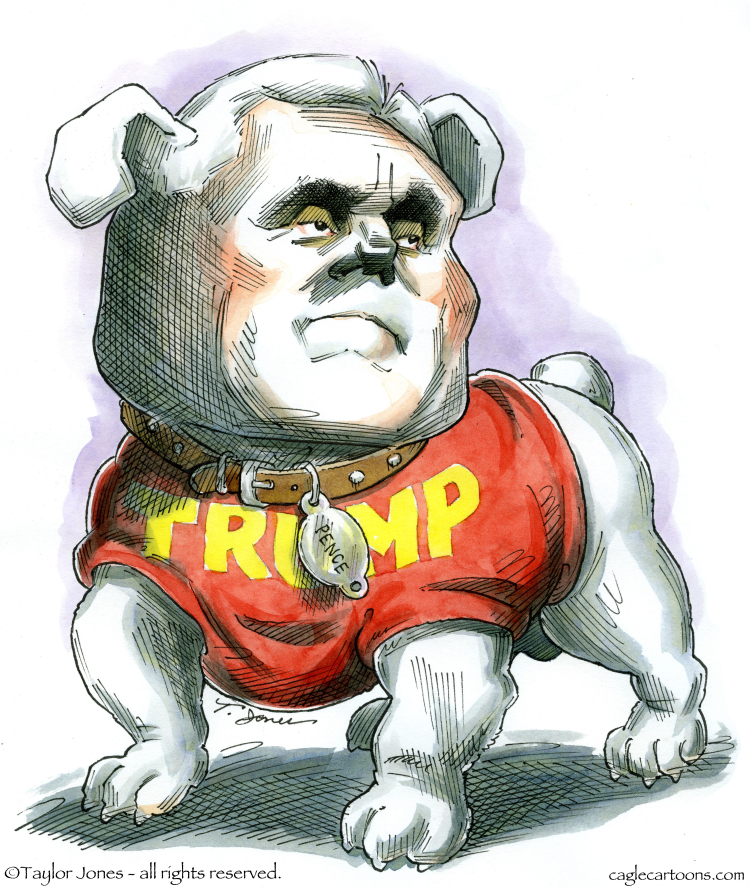 Here Taylor has Pence as a little doggie. I'm not quite sure why Trump is drooling, or why Eric Trump is goose-stepping, but, whatever.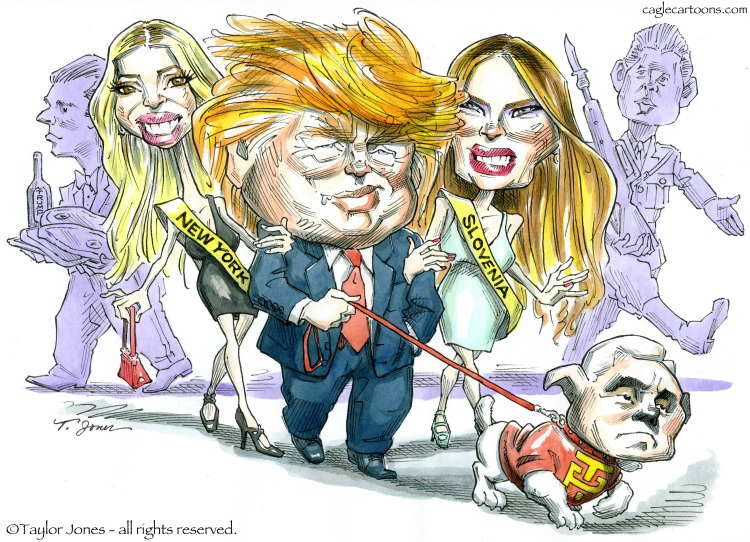 That's Taylor's Ivanka and puppy Pence at the right. Maybe little Pence doggies will be the political cartooning norm going forward. I look forward to that.