Yesterday, election day, I posted a cartoon titled "Hillary Wins" as I was swept along with the conventional wisdom that Hillary's lead in the polls would hold through the election. Here's my correction!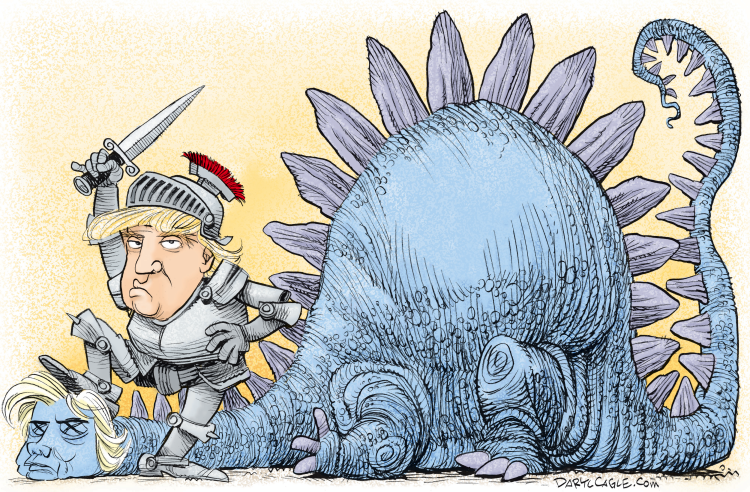 Compare this to the original "Hillary Wins" cartoon below. Hillary is a blue dragon now. I gave her dead "X eyes" replacing the bloody sword, so that she wouldn't have "blood coming out of her whatever."
I had a lot of good company among my cartoonist colleagues – in fact, we faced a bit of a crisis this morning as no cartoonists had drawn Trump Wins cartoons in advance – but the Trump cartoons have been pouring in today. Interestingly, the cartoons today don't look much different than the trump name-calling cartoons we've been getting for the last year. I suspect this is what the next four cartoon years will look like. Check out Cagle.com for the newest Trump cartoons!