I almost didn't draw this cartoon, because Hillary and Trump would never wear t-shirts and it just looked wrong – but then I got the idea of having them wear the t-shirts on top of their pant-suit and suit-suit, and that struck me as funny!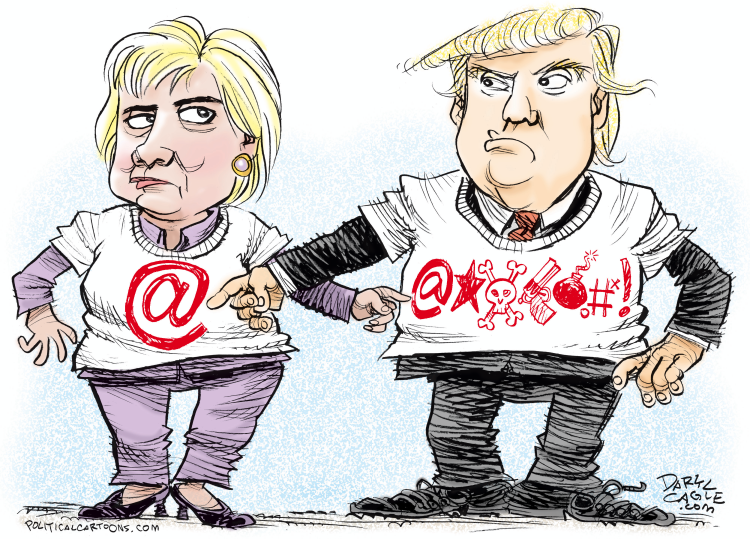 I also struggled with Hillary's face in this one, as you can see in the video below. That's the problem with these videos; all my struggles are on full display. The magic is gone.
In the next video I clean up my messy drawing and color it in Photoshop with my Wacom Cintiq.