With election day two days away, as pools tighten up, it still looks like Donald Trump is bumping his head on a hard ceiling of support. I suppose this cartoon could be a post-mortem to run on Wednesday, after Hillary wins. I expect to get a blast of cartoons predicting the outcome for newspaper who need a quick option when the election results come in on Tuesday night; some cartoonists will surely draw different versions of different outcomes – I'm working on that now.
This cartoon is inspired by another cartoon I drew some years ago about the debt ceiling, with a Republican elephant. (I like pogo sticks.)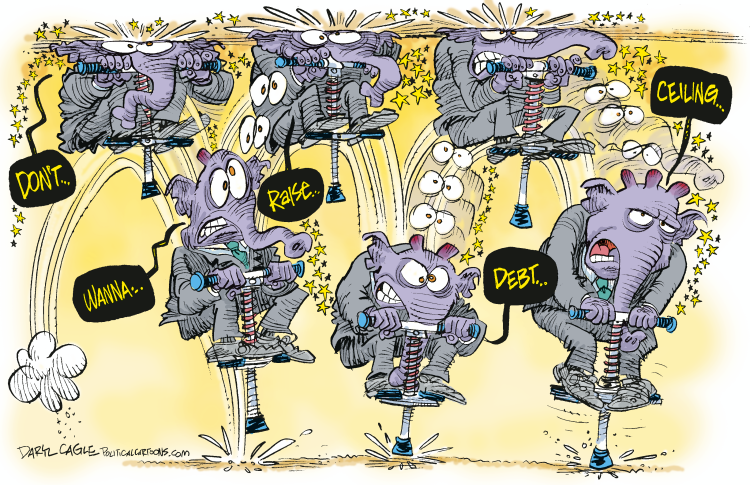 Debt ceilings, ceilings of support – those darn ceilings keep coming back to bite Republicans.
Here's another oldie that I updated in anticipation of Hillary winning the election. I drew this one in 2012 about the "Republican Autopsy" after Mitt Romney's defeat. I draw just like Rembrandt, huh?  Things don't change much.