Now, as I'm looking at this "Clinton Foundation" cartoon I notice that I signed it TWICE as "DarylCagle.com". That's a ridiculous mistake that I've never made before.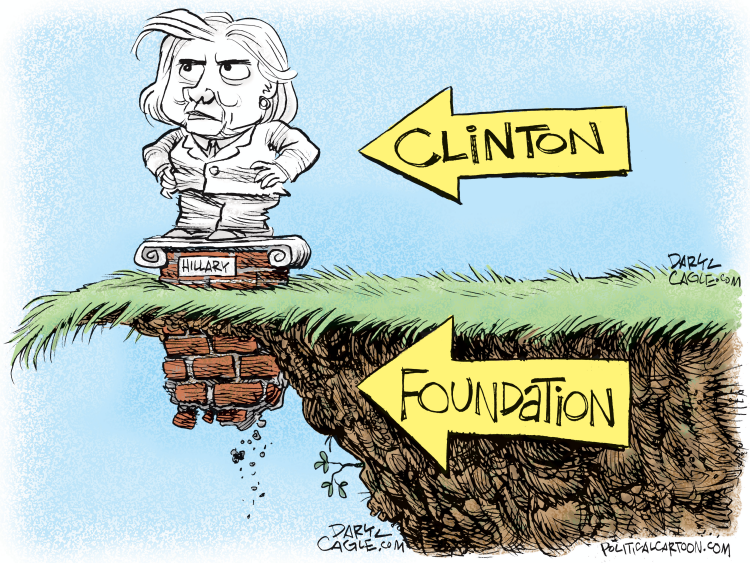 There have been quite a few "crumbling foundation" cartoons about Hillary – I'm just another dog in the pack – except I've got TWO signatures. Try to beat THAT.
Here you can see me drawing this one, with my 4H pencils on Seth-Cole Dura-Lene paper. Really. It is pencil. Really.
And here I color it in Photoshop on my Wacom Cintiq.