Sorry to neglect the blog! I've been away on two cartoonist convention trips and I need to catch up!  Here's the new one today on Hong Kong.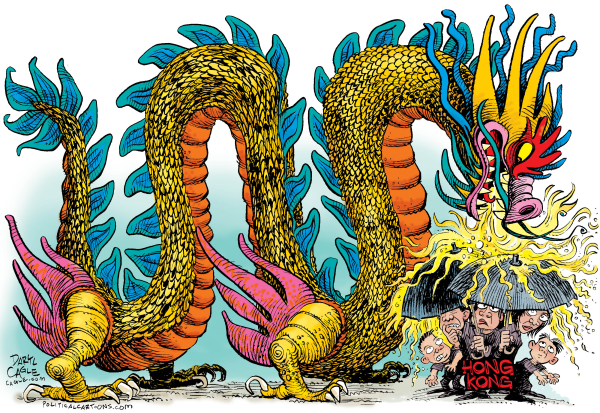 Most people will see this in newspapers in black and white – and I think it is better in black and white.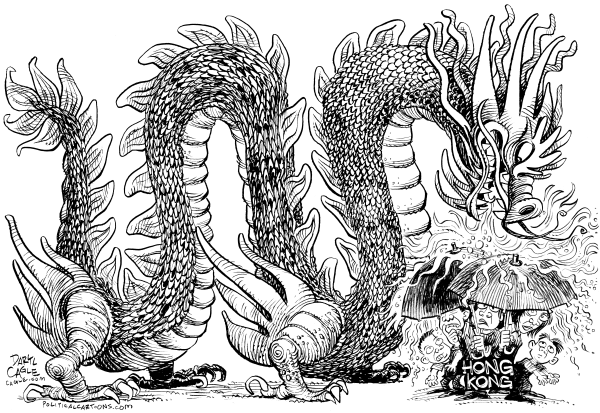 I drew this as a riff on an oldie. I have lots of problems with Chinese hackers attacking my web sites, and I drew this self-portrait some time ago. I don't think it got reprinted much, because it was a personal cartoon – better as a Hong Kong cartoon.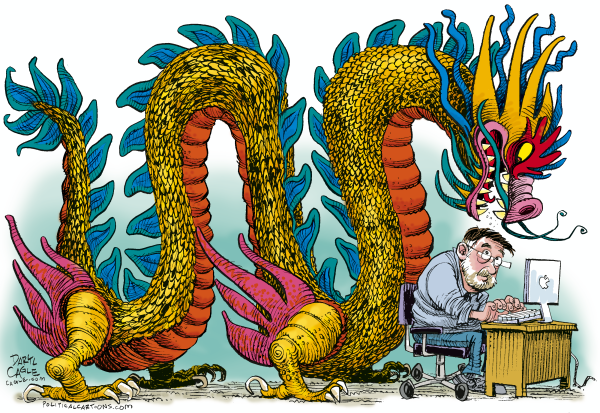 Here are a couple of recent cartoons that I forgot to post in the blog. Here's Obama transforming into George W. Bush. I'm a little late on this one; I should have drawn it a couple of years ago. It probably wouldn't have been reprinted much two years ago. Now that's we're back in Iraq, more and more, the transformation is clear.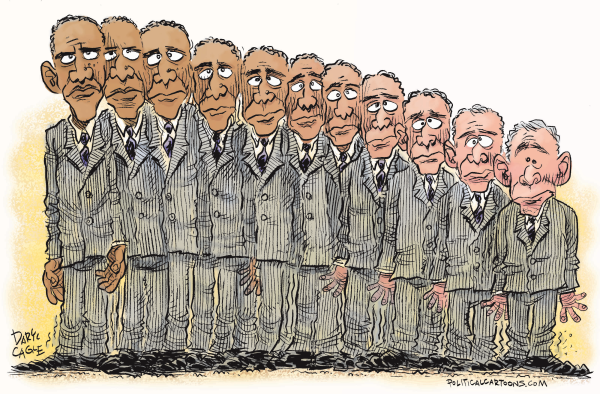 The media's march to war also matches the old march to war in Iraq under George W. Bush. People don't seem to get that every party that is fighting over there is a bad guy, and bad guys fighting other bad guys is something we should leave alone. We have our priorities out of place, which is the point of the carton below.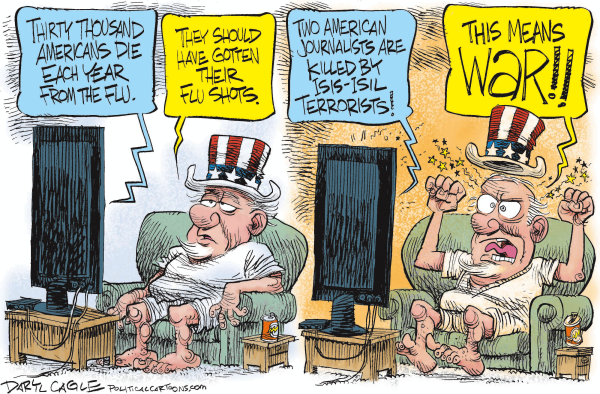 The new smart watch from Apple looks pretty cool, but the emphasis on counting steps and the anal focus on health apps seems unpleasant. Here's my take on it.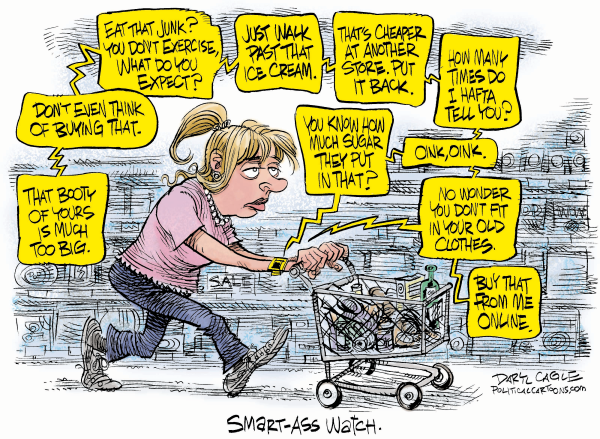 While I was away at the cartoonists convention in France for two weeks, I re-posted an oldie. This "evergreen" dove-bomber cartoon is appropriate all too often.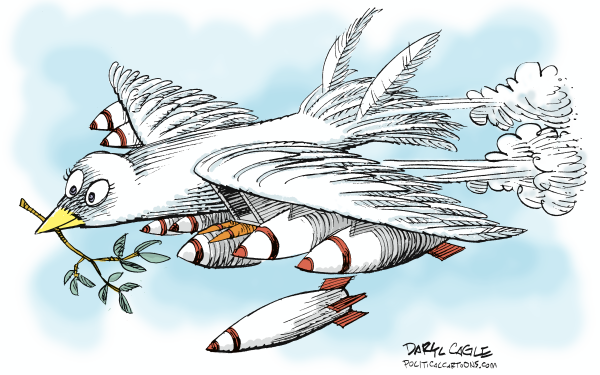 Here's another one I missed – another riff on Obama and his pen annoying the Republicans. That's the last one. Now I'm caught up!