The pundits on Fox News are holding their breath, turning blue, waiting for Obama to say the words, "Islamic Terrorists." It may be a long wait.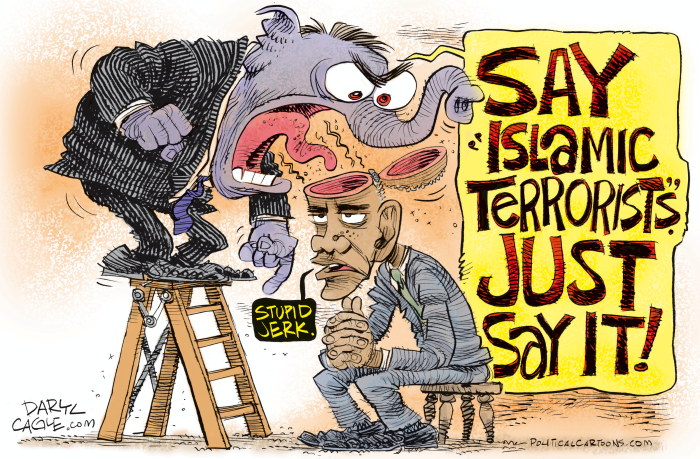 I've gotten comments about how there appears to be nothing inside of Obama's head. I wasn't really thinking about making him be brainless, rather I was thinking of his skull as something of an echo chamber.
This cartoon was the product of my first try at live streaming the process of my drawing a cartoon. I had some tech difficulties, particularly with the sound. And I see that I will need to develop a new skill set for talking constantly while I draw. I should do a little better next time, solving these problems as I go along. Take a look at the YouTube video of my drawing session below. If the streaming is popular I'll set up a regular time for it in the future. In the meantime, I'll announce on Facebook and Twitter when I'll be going live on YouTube.