I think Dr. Ben Carson is NOT a liar. Now, given that, I need to decide if that is a good thing.
People always say, "Daryl, with this presidential election you must be having so much fun! And you must be soon busy!" Actually, newspapers don't use any more editorial cartoon when times are fun, so it never gets busier. And having the campaign dominate the news for a year doesn't make a cartoonist's life more fun. A little variety adds spice.
But, Ben Carson is fun. We have a wonderful and growing collection of Ben Carson cartoons on Cagle.com Come take a look! My talented buddy Taylor Jones drew that Carson in our promo.
Here are a couple of my recent favorites, this first one is by my buddy, Jeff Koterba of the Omaha World-Herald: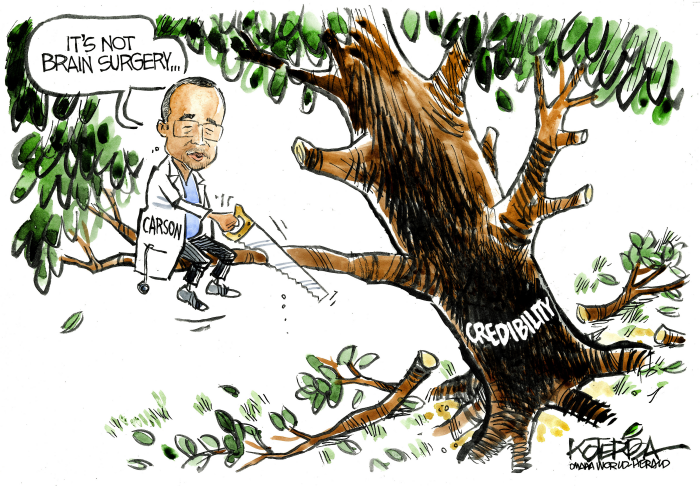 This one is by the brilliant Kevin Siers of the Charlotte Observer: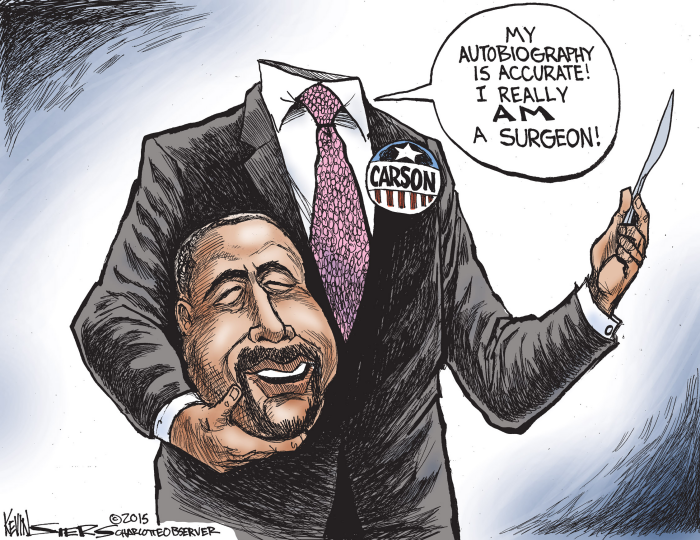 This strange one from Randall Enos made me laugh out loud – it is a linoleum block print that Randy carves with a knife, inks and prints on paper, then scans, showing Jesus carrying a sleeping Carson at the head of the presidential race – I think that says it all.