I've enjoyed the recent back-and-forth sniping between Donald Trump and Jeb Bush about whether President George W. Bush "kept us safe." Of-course the answer to that is that he kept us safe, here but not overseas, from September 12th, 2001 going forward – a couple of qualifiers that Jeb neglected to mention.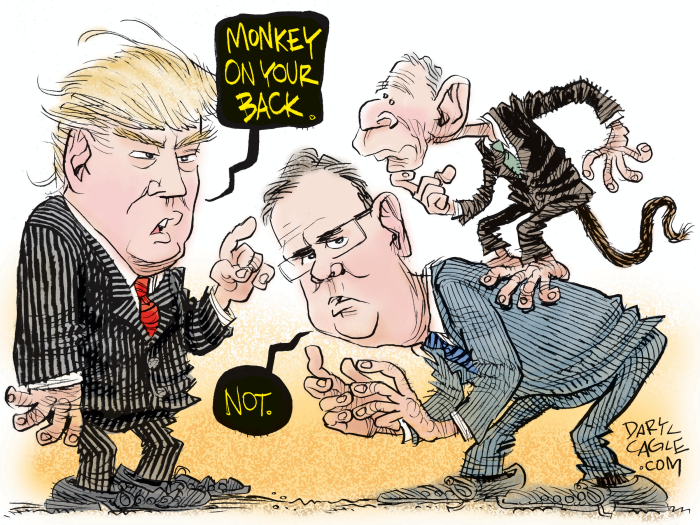 A "monkey on the back" is an editorial cartooning standard – in fact, my buddy Taylor Jones drew a better George W. Bush monkey on the back cartoon recently, that I noticed just now, after I finished my cartoon above. I might not have drawn it had I noticed Taylor's excellent work first – oh well, there will be plenty of monkeys on the back to come.

Here's President George W. Bush as a monkey on the back of John McCain back in 2008, by David Fitzsimmons.
This is one of my favorite monkey-Bush oldies, by Sandy Huffaker, from the good old days of 2005.