The Democratic National Convention seems to have all boiled down to one speaker, Khizr Khan, who's son was killed in action in Iraq, and who's speech wasn't even scheduled in prime time. Trump wants to strike back at anyone who criticizes him, without regard to who is giving the criticism.  Tone-deaf Trump compares his own "sacrifice" as a businessman to the Kahn's sacrifice.
And on the other side, it is interesting to see the GOP stalwarts stand up for a "gold star" family in this case, given how nasty they have been to Cindy Sheehan over the years.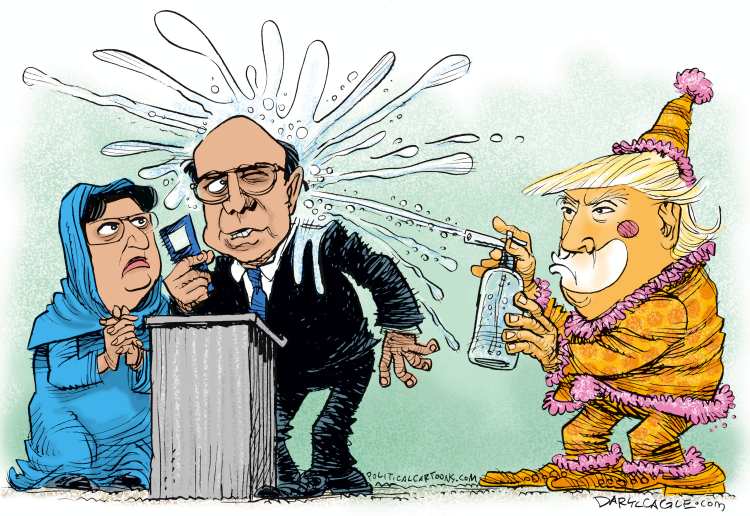 Watch me draw this one in real time in the video below.
Wasn't that great? Now watch me color it in Photoshop!