I remember the jocks back in high school were a bunch of arrogant jerks, so the behavior of the American Olympic swimmers is no surprise to me. No one should look to self-entitled athletes as representative of their countries, unless we look to them as representative of the biggest jerks in their countries.
The epidemic of bad behavior among athletes is on ugly display in sex scandals at colleges across the USA, which led yesterday to the interesting resignation of Ken Starr, the former president of Baylor University where he oversaw a coverup of Baylor's football players' sexual assaults. Remember Ken Starr? He was the sanctimonious independent prosecutor in charge of the "vast right-wing conspiracy" to bring down Bill Clinton in the 1990's. What goes around comes around, huh? Irony is a bitch.
My cartoon is based on early news reports that described the drunken athletes breaking a door at a gas station where they stopped to go to the bathroom. More recent reports describe the swimmers peeing on the gas station building because it had no bathroom, with Lochte tearing a framed advertisement off of the building's wall rather than breaking a door. I suppose my cartoon could be criticized as "inaccurate" but I still think it captures the gist of the event.
This swimmers scandal has stolen the oxygen from the rest of the Olympics and it has given American cartoonists a welcome respite from our toxic presidential campaign. Here are a couple of my favorite swimmer-jerk cartoons: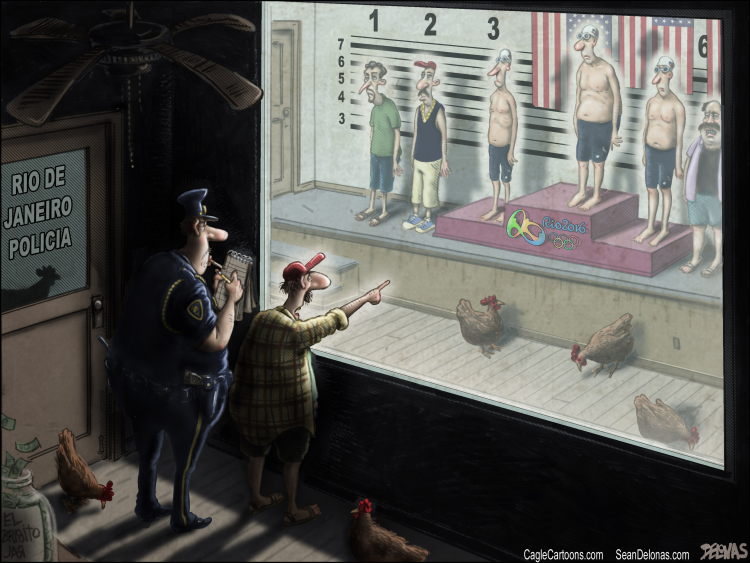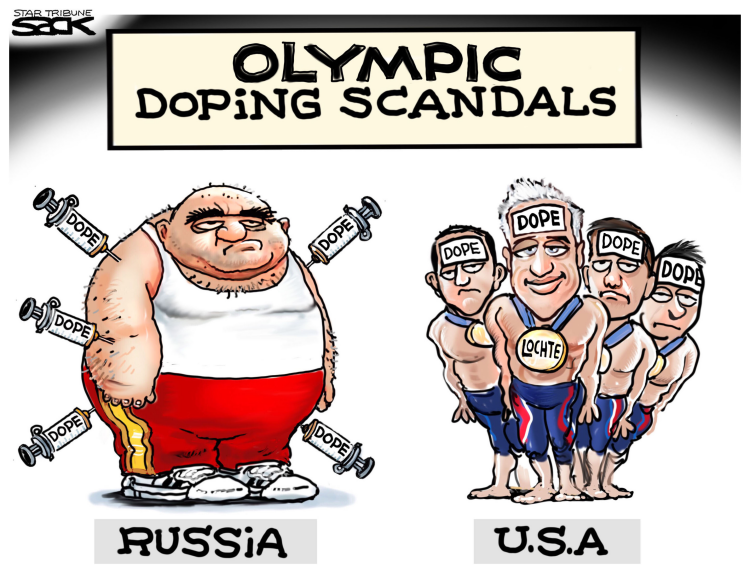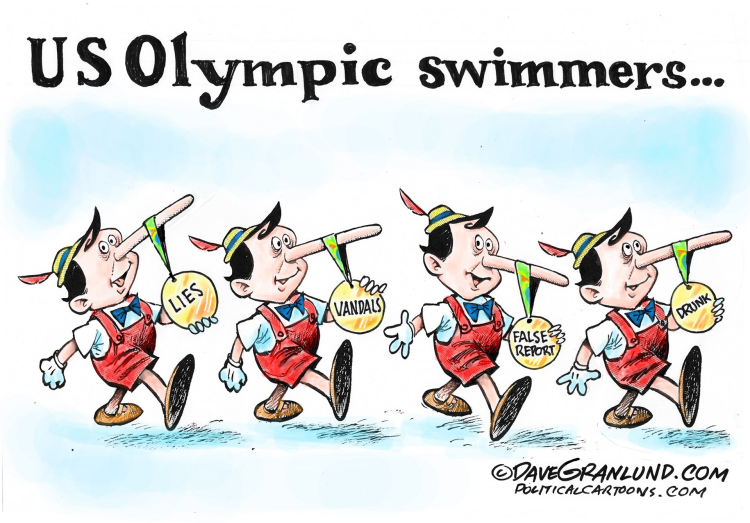 Watch me draw my cartoon in real time on YouTube below!
Now, watch me color the cartoon on Photoshop!