With all the news last week about Hillary's health reinforcing the alt-right narrative about Hillary being sick and secretive, I got to thinking about how Donald Trump might be spending his play time.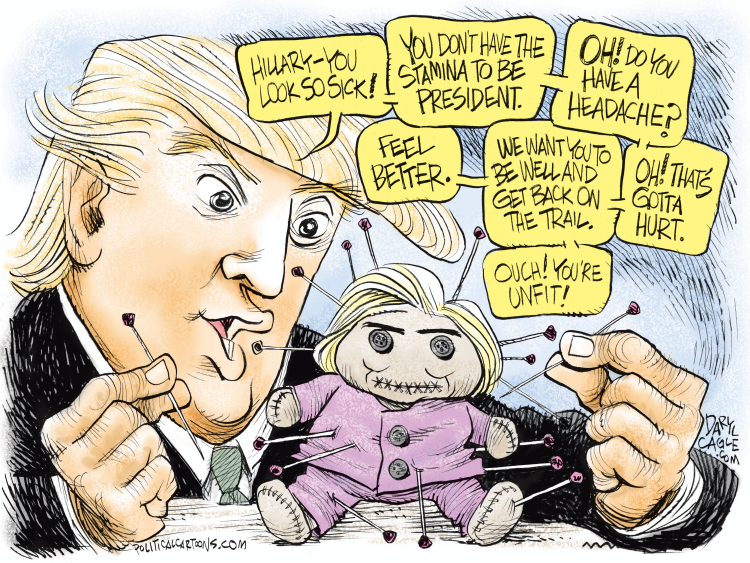 I wanted to make Trump look like a little kid, delighted with his toy, as he inflicts dark magical, medical horrors upon Hillary. Want to see me drawing this one in real time? Check it out in the video below.
See me color this one in the video below!