Donald Trump casts a big shadow over the Republican field as we approach the first debate. I drew little caricatures of all the candidates – can you name them all? (I would have missed Jim Gilmore – he declared late and I stuck him behind the crowd, behind Ben Carson, as an afterthought.)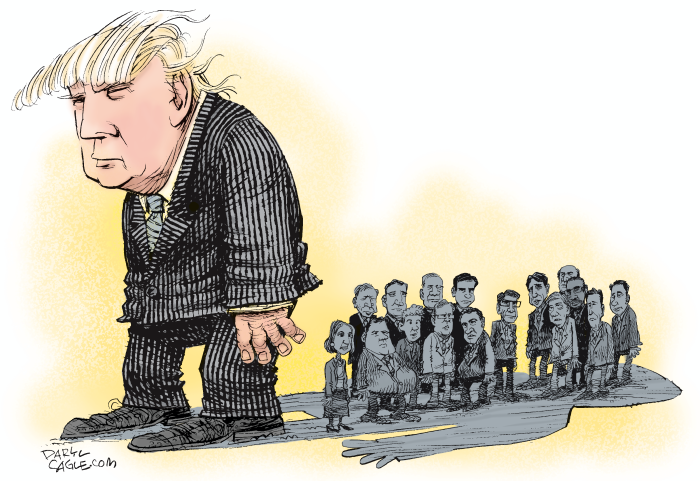 I started off drawing this one with Donald Trump as a storm cloud raining on the other Republicans.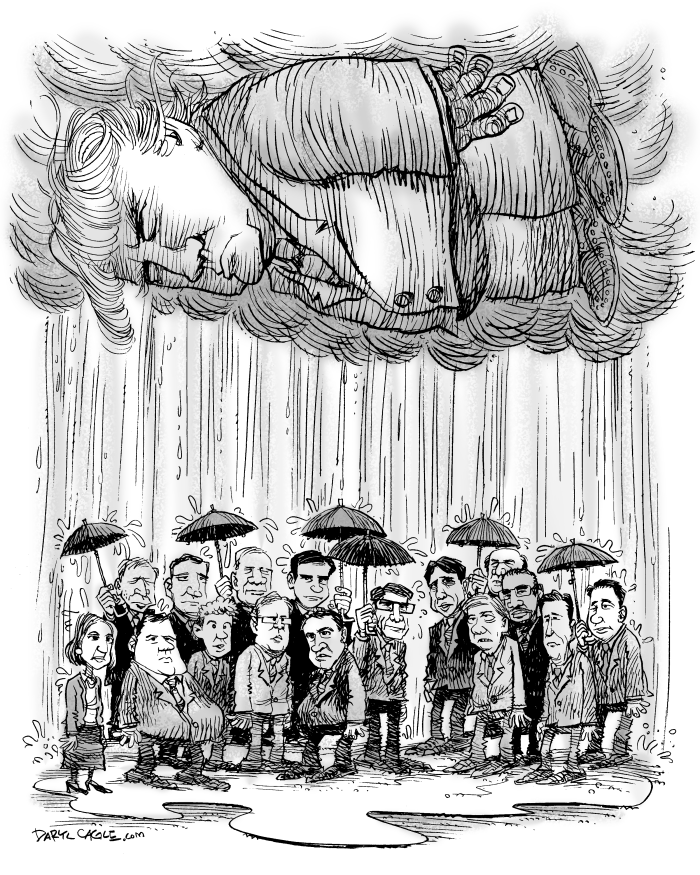 When I posted this we started getting calls from editors who wanted a color version, and I haven't done that yet. I suppose I still should, but I think the shadow version is better.
I'm guessing that the Fox News debate will be either storm or shadow, with Trump on top. We'll see.