The new cartoon today is Donald Trump and all of the other GOP candidates on the teeter-totter, with Trump outweighing them all. With eleven caricatures, this one was more ambitious than my typical cartoon, and you can watch my whole eleven face journey below on YouTube!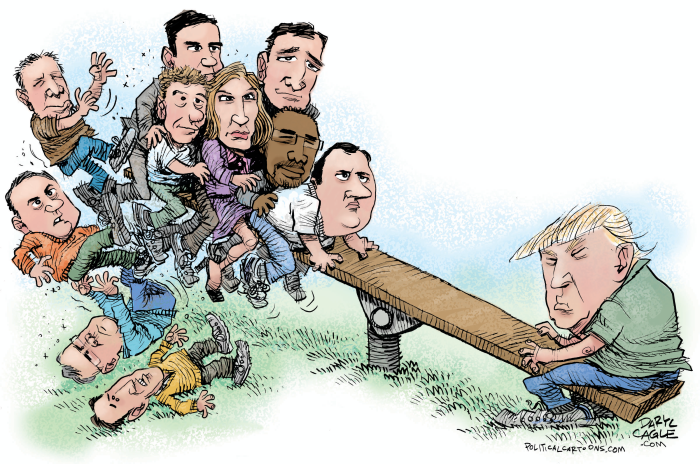 Try watching the video below at double speed (one of the nice YouTube settings options). Everyone thinks drawing this stuff is quick and effortless – which is nice, but watching the video gives more realistic picture.
If all goes well, I think I'll do all of my cartoons as a live stream. Please let me know what you think, and what you would like to see me do differently!