Here's a batch of some crazy TRUE stuff from my factual cartoon panel from the 1990's that never gets old!
Here's another batch of TRUE cartoons with facts about KIDS!
Physicist Stephen Hawking passed away this week at the age of 76 and I distributed many editorial cartoon tributes to newspapers. Readers love memorial cartoons, often passing along their warm feelings about a celebrity to the cartoonist. We get more fan mail from memorial cartoons than anything else we draw.
Hawking's memorials have drawn more criticism than praise. Some cartoonists have drawn the professor ascending into heaven – even though Hawking was an atheist and didn't believe in heaven. We saw the same thing some years ago when Apple founder Steve Jobs, a Buddhist, was depicted in scores of cartoons at the Pearly Gates.
Many other cartoons depict Hawking rising out of his wheelchair, ascending to the stars. Pennsylvania cartoonist, Sean Delonas, drew Hawking leaving his wheelchair behind and walking up a starry stairway. Others show Hawking flying, among the stars, above his wheelchair.
Hawking was an advocate for the rights of the disabled. He was quoted in Science Digest saying, "My disabilities have not been a significant handicap in my field, which is theoretical physics … Indeed, they have helped me in a way by shielding me from lecturing and administrative work that I would otherwise have been involved in."
Critics of the images on social media make the point that Hawking was defined by his ideas rather than his disability. Some saw the wheelchair as part of who Hawking was and were troubled to see Hawking's "identity" functionally erased in the images.
In a Los Angeles Times article, Jessica Roy writes, "Showing Hawking leaving his wheelchair behind implies that being in a wheelchair is something to escape. But Hawking's wheelchair didn't confine him. With a sophisticated onboard computer, it enabled him to work, to travel, to write and to lecture."

Austrian cartoonist Marian Kamensky took the arguments about Hawking's disability to heart by drawing a cartoon showing Hawking in his wheelchair in the sky, saying "No thanks" to an angel who is offering him wings – a sentiment that was sensitive to Hawkings handicap, but not Hawking's atheism.
When it comes to memorial cartoons, cartoonists need to fly, wheel and walk a fine line.
I skipped doing a video on this one as I'm packing everything up for my move back to California!
Stars signify pain in cartoons, so the Brexit bonk on the head to the stock market bull seemed appropriate. I put a bunch of texture in this one. Maybe someone will print it big.
I'm outta here for a while, driving my car from Nashville to California, and doing some sightseeing on the way – so, sorry, but the cartoons should resume in a couple of weeks.
This is Brexit day! I drew two versions of a missing star EU flag, a tame suitcase version and a flipping-off version for editors who are not so tame. We've getting tons of Brexit cartoons coming in and I'm posted a few of my favorites below.
I see that the missing star theme is all over the web today, so these cartoons hold fall into a Yahtzee or near-Yahtzee I'm sure, but this is the one editors will need for the weekend.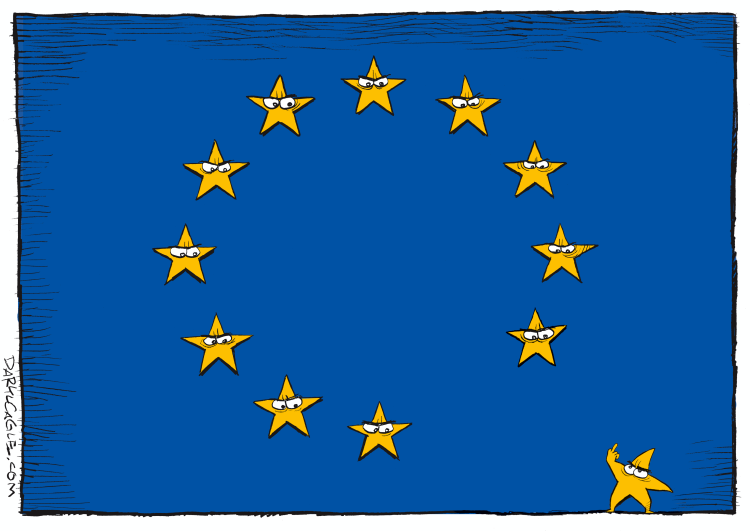 Here's the tame version …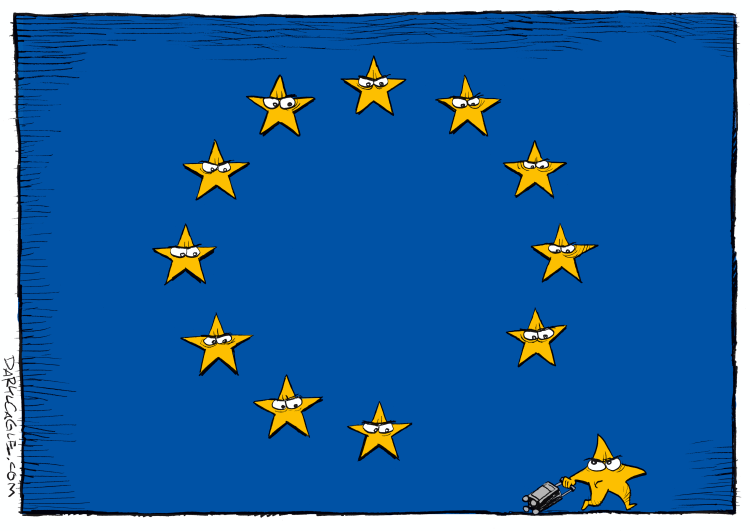 So … which one is better?
Here are a few of my Brexit favorites …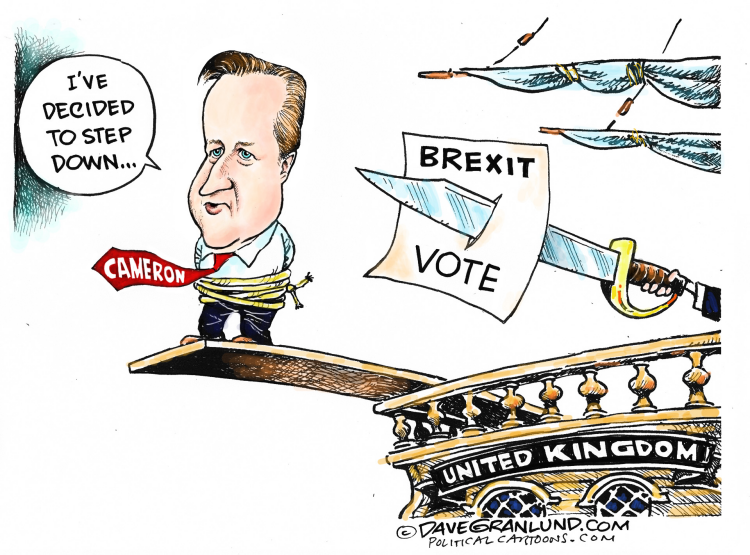 By Dave Granlund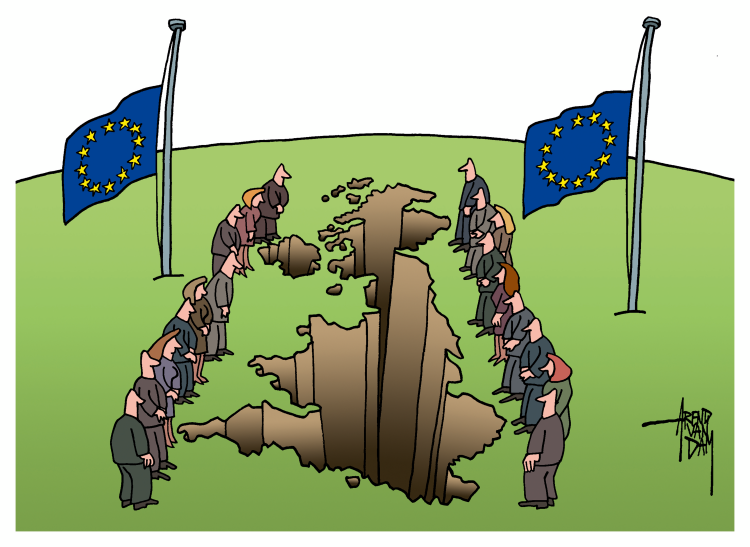 By Arend van Dam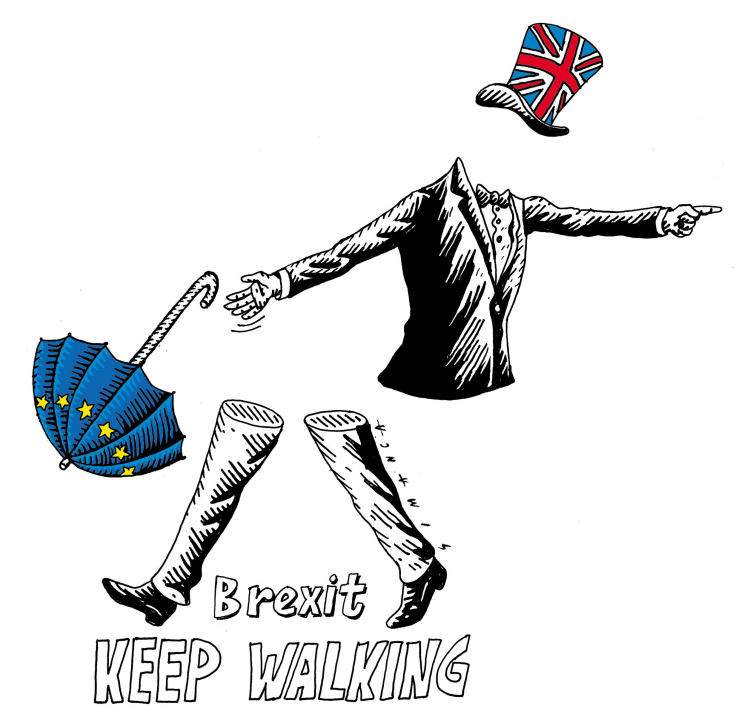 By Osmani Simanca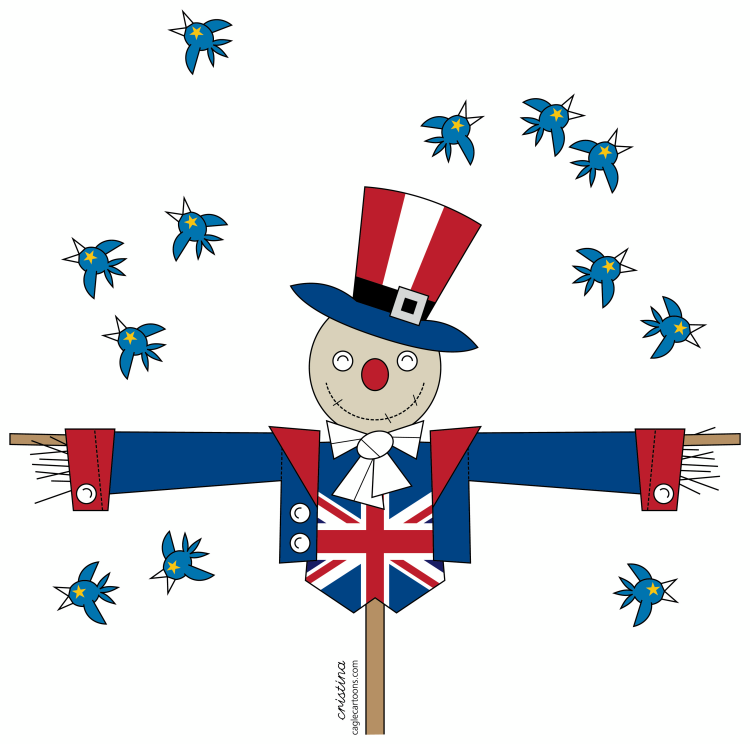 By Christina Sampaio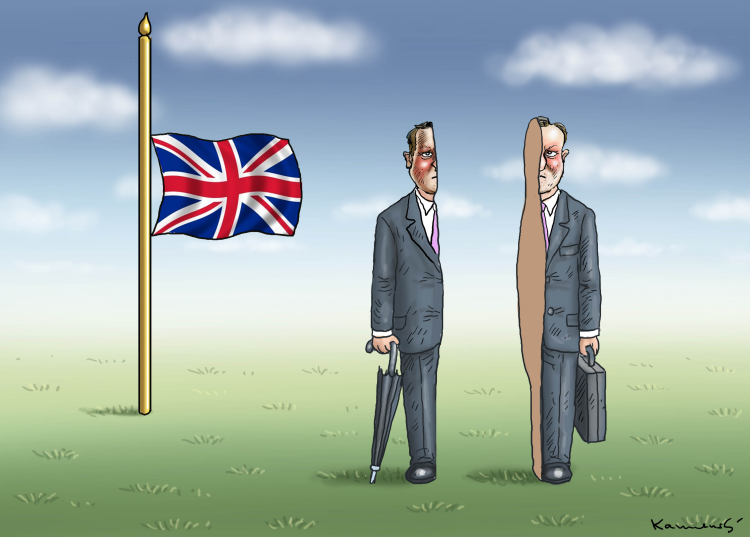 By Marian Kamensky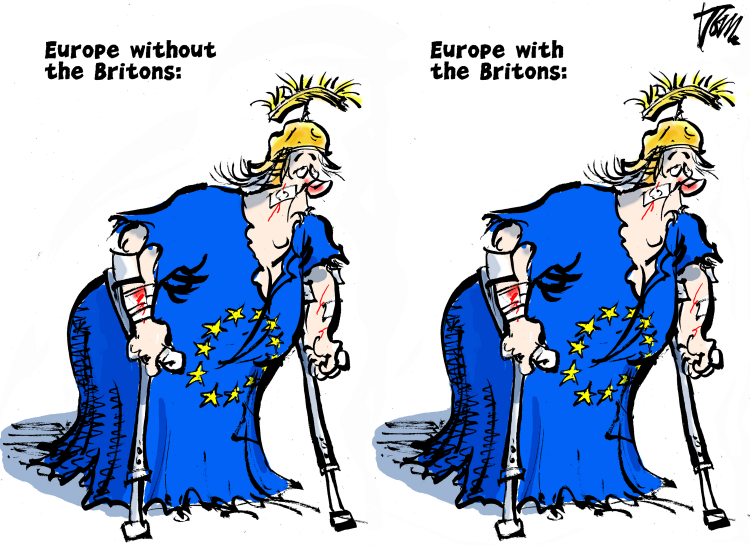 By Tom Janssen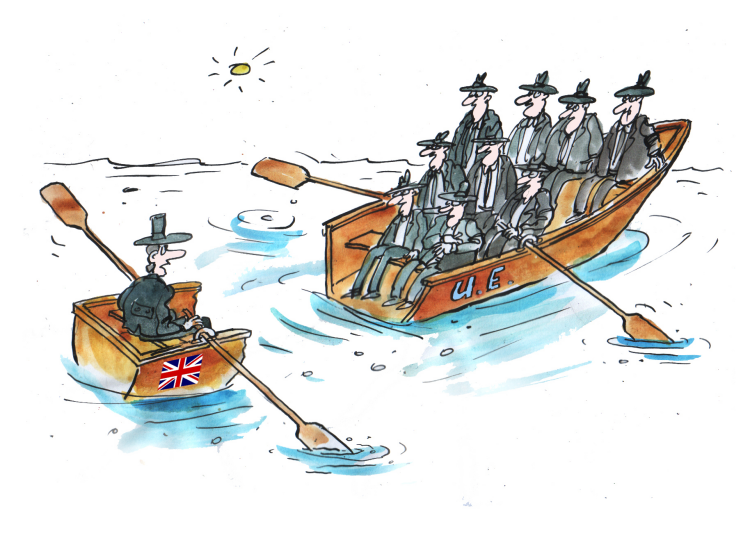 By Pavel Constantin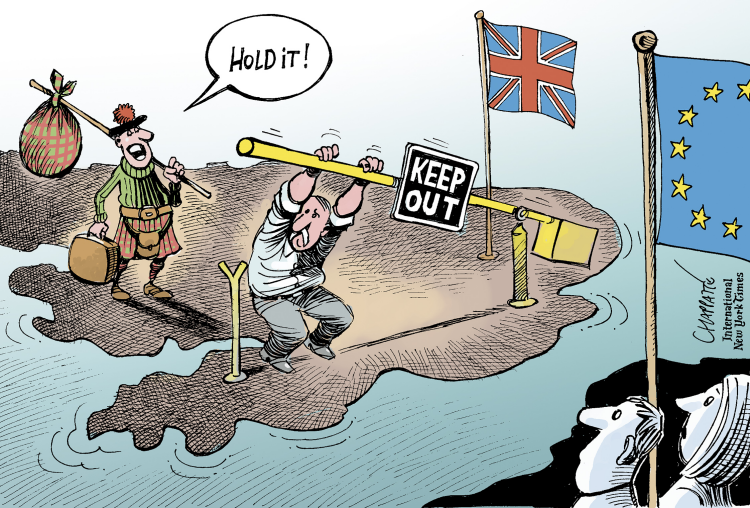 By Patrick Chappatte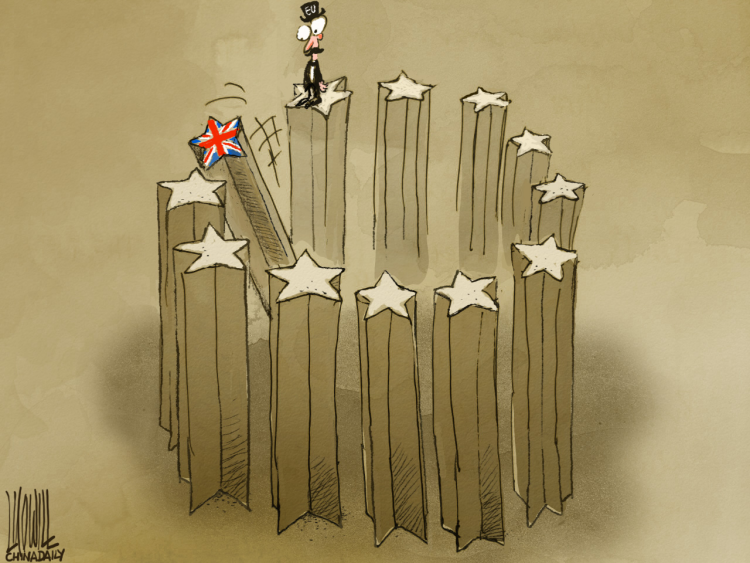 By Luojie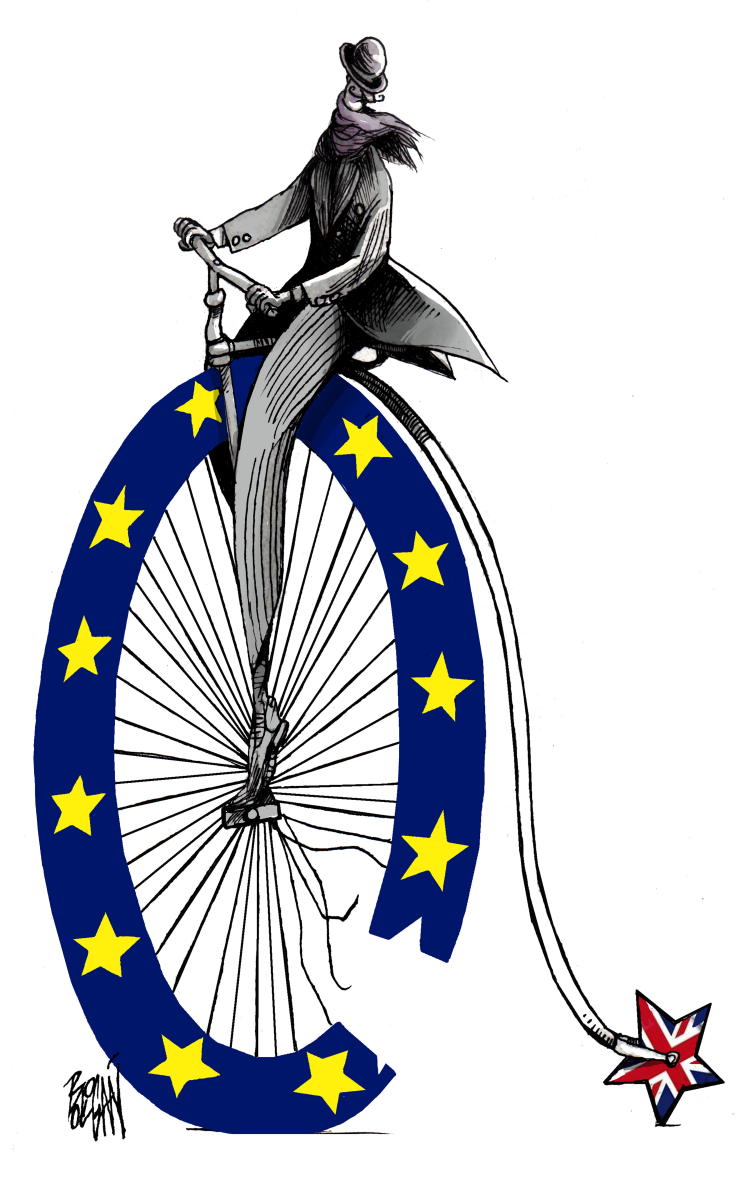 By Angel Boligan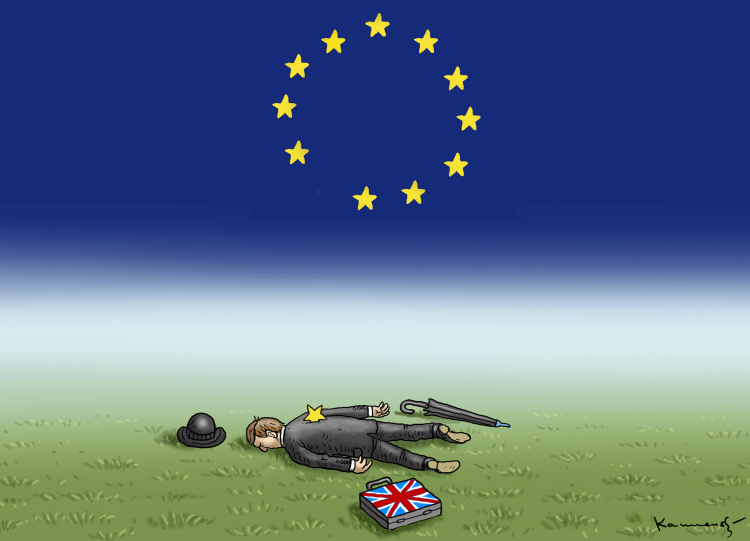 By Marian Kamensky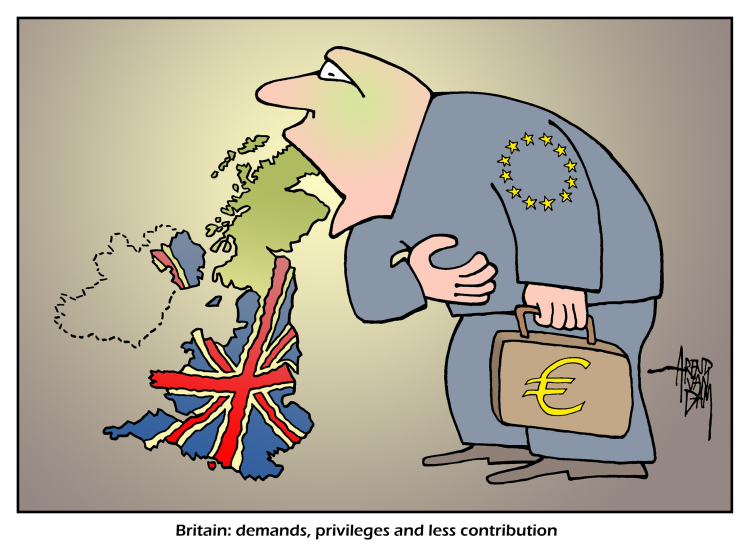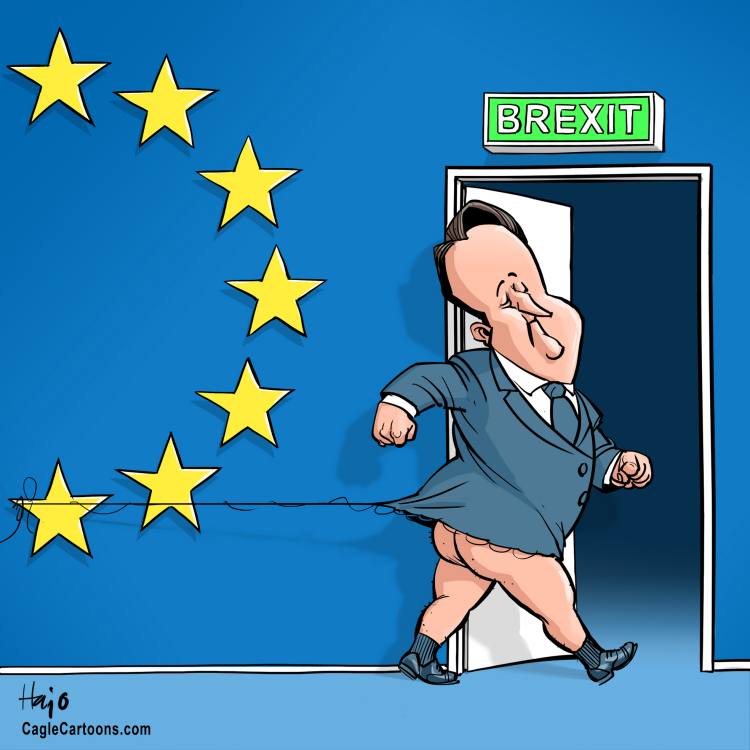 By Hajo
All of these cartoons are available in high resolution to reprint at Politicalcartoons.com.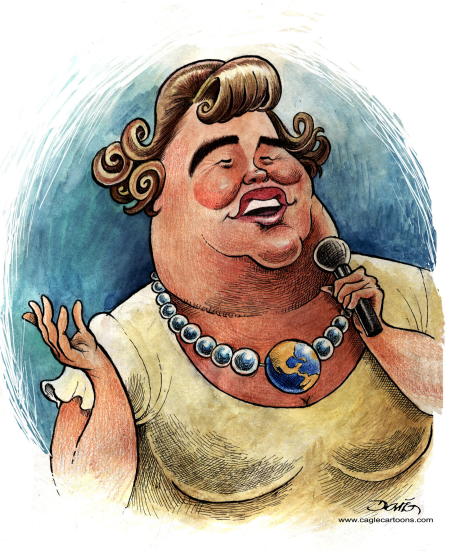 2009 Year in Review Cartoons – Entertainment and Celebrities
Here are some suggestions for Entertainment and Celebrity cartoons for 2009. Just click on the cartoons below and choose the download option you prefer. This is just a small sample of the selection of entertainment cartoons that we have. For more options please enter a keyword or proper name like "Oprah" into the search engine and you'll find more great choices.
For more info or help please call our editor Sales at (805) 969-2829.
Best,
Daryl Cagle