I did three cartoons at once! Here's Trump fighting the Statue of Justice.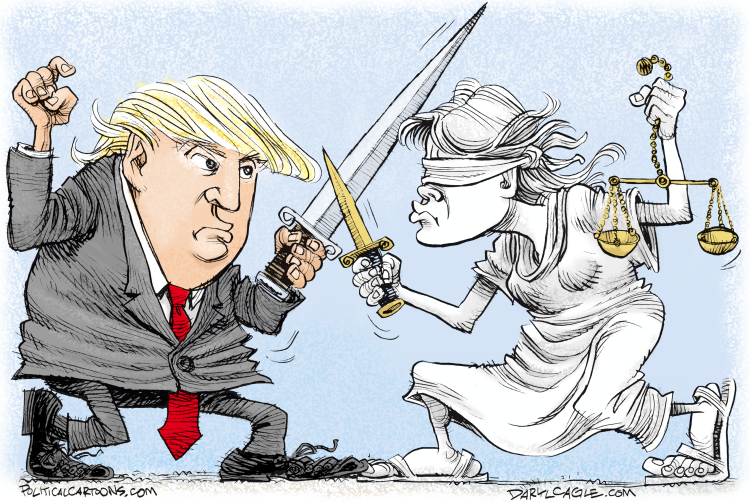 Trump has so many mismatched fights going on that I could have done a dozen of these.  Justice is all white because she is carved from marble, with a small golden sword and scales, like a couple of the statues I've seen. Unlike her better known sister, the Statue of Liberty, Justice comes in many forms.
The next one is Trump versus the State of Washington regarding the recent challenge to the seven nation immigration ban (or, "ban on Muslims" as some might say).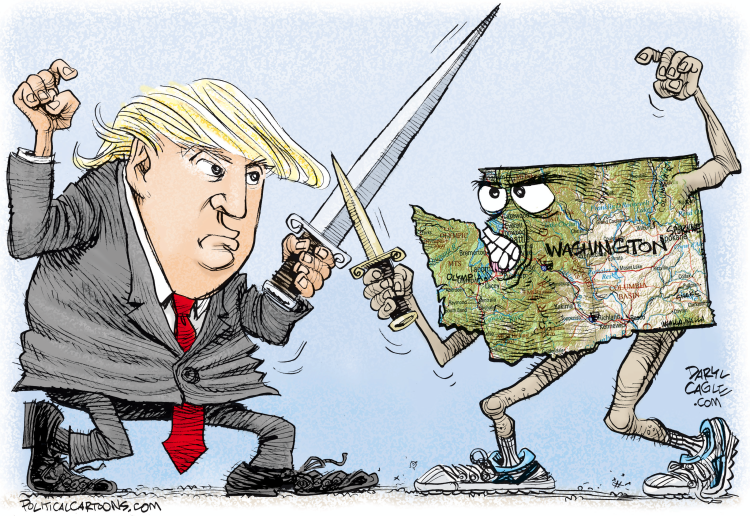 The next one is Trump versus my home state of California, where Trump threatens to defund sanctuary cities. There is legislation in Sacramento to make the whole state a "sanctuary state."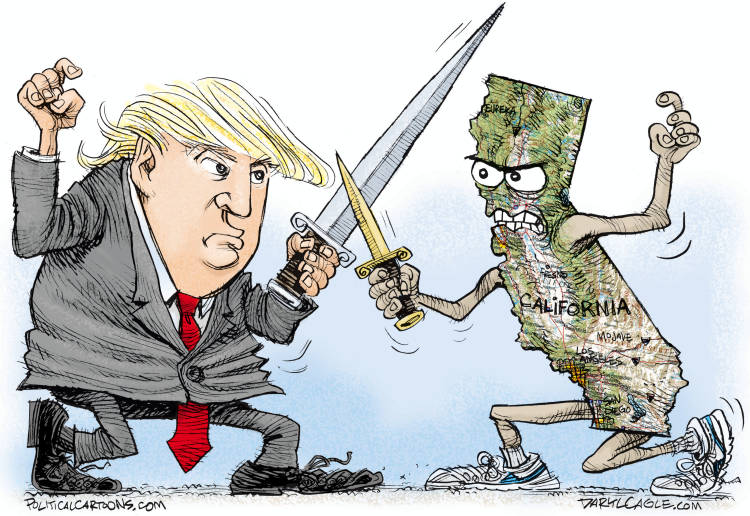 Watch me draw this one, or rather three, in the video below …
and watch me color all three in Photoshop in the next video …